Spiritual Marketing For Energy Healers, Spiritual Healers, and Energy Therapists. Soulful marketing tips for healers that want to market their business in a more authentic way.
Authentic Spiritual 6Marketing For Energy Healers and Energy Practitioners
Most healers today such as reiki healers, theta healers and even energy therapists such as Acupuncturists, EFT Practitioners and Kinesiologists are seeking a more authentic marketing strategy that feels aligned with their core values.
A more holistic marketing approach that doesn't break the bank but will help them stand out and grow in a way that feels more organic. That is why a more spiritual marketing approach that works with your business's own energetic blueprint can be extremely powerful and engaging.
The reality it is harder than ever to be visible online, especially in the healing world. The healing industry has exploded in so many ways on so many levels. On one hand, so many people are awakening, leaving the rat race searching or seeking a more spiritual way of life and vocation. They are looking to the coaching and healing sector for a new career. So much so, we are seeing a massive increase in healers and coaches trying to sell their offerings.
And a massive amount of even the most experienced of healers struggling to be visible. So it is about thinking smarter in your marketing and branding.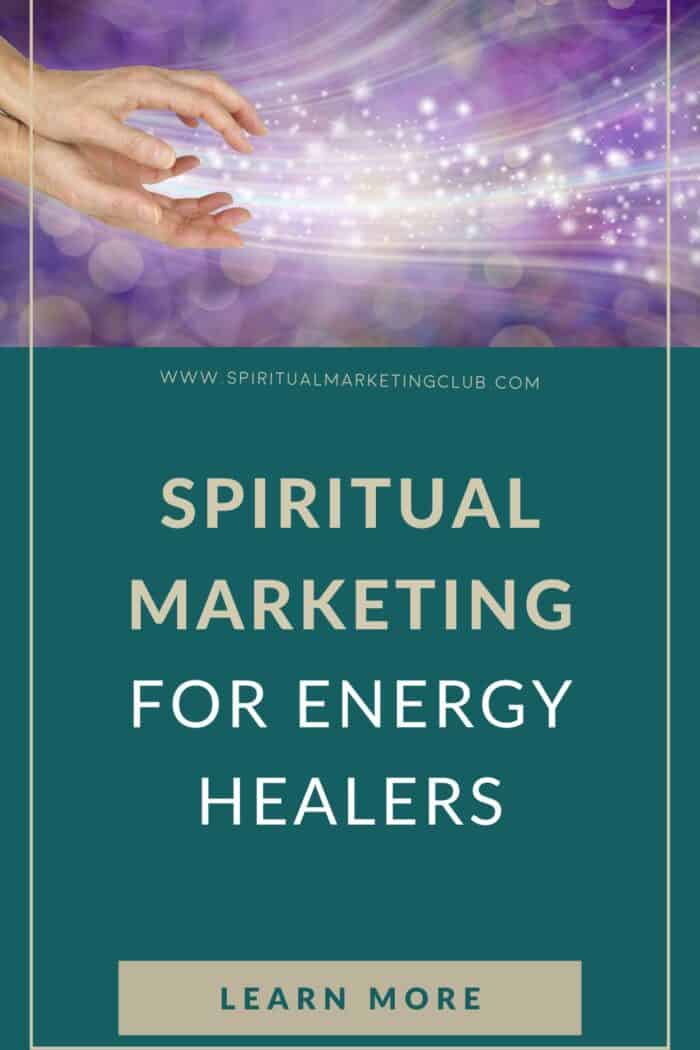 Choosing The Right Marketing For Energy Healers
That is why identifying the right marketing approach for you and your healing business is so important today. Clients have more choices than ever so it is important you showcase what they really want and what makes your products and services unique.
You have your own ideal clients that you are a perfect match for and certain clients that you are not the right fit for.
That is why a marketing approach that can help you identify your uniqueness, your strengths, your biggest attractors, and your vulnerabilities can help you be really ahead of the curve in your industry. Help you be really focused and aligned in your marketing approach.
Spiritual Archetypal Marketing For Energy Healers
Every energy healing modality has its own unique energetic blueprint. How every healer has their own energetic blueprint and every healing business has its own unique energetic blueprint.
That is why I created my own signature spiritual marketing approach to helping healers, spiritual teachers, and spiritual coaches. As I could sense and see why so many of these different modalities would resonate with different types of clients.
I LOVE to help the more soul-aligned healers and spiritual teachers capture that soul essence into their brand and marketing using a combination of spiritual marketing and archetypal branding. That helps you share your business's strongest traits and often your soul's gifts in a more powerful way.
A more truly soul-aligned spiritual marketing approach that helps you connect with your soul clients in a more deep and soulful way. A highly effective way to quicken that know, like, and trust factor in your business. It helps you identify your brand's most dominant archetypal traits that at an unconscious level your ideal clients really want and often need.
A highly effective soulful marketing approach can help you choose the right brand colors, right brand fonts, styling, and theme that captures your business's energetic message. Helping you create the right marketing message that is aligned with your purpose and part of your mission.
Spiritual Marketing Tips For Energy Healers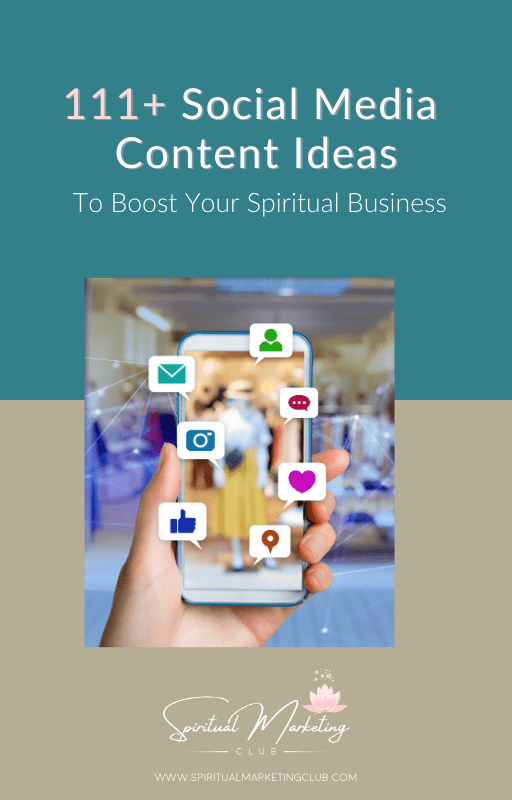 Know Your Unique Gifts: Knowing your unique and most innate gifts helps you capitalize on what is your zone of genius and can help you stand out from the crowd to your perfect audience. It makes it easier for you to be in a state of flow and share with your audience those extra little things you do in your business or services that no one does like you. Those little things that your audience feels aligned and attracted by.
Identify What Problems You Help Solve That Clients Want To Buy: A successful business solves the problems its clients REALLY want to be solved. It is important for you to create a tangible offer that speaks to your audience's perceived wants and needs. Make a list of the tangible pain points you help clients with every day that people are desperate to be solved. For example, reduce their pain level, and help them feel calmer and more relaxed, more energized, helping them feel more centered, strong, and empowered.
Directly Speak To Your Soul Clients: Make sure your marketing message directly speaks to no one else than your ideal audience or soul clients. Don't be scared to not speak your truth or worry about what other people think. You are here to serve your ideal audience no one else. Knowing your ideal clients and soul clients makes business and marketing so much easier. Soul clients are perfectly aligned with your offerings and are attracted to your brand's core values. Knowing who is and who is NOT your ideal clients or soul clients helps you create a more crystal message that reduces time wasters. True alignment with your audience is so much more important than ever.
Identify Your Brand's Dominant Archetype: Being able to identify your brand's most dominant archetype helps you identify your business's biggest client attractors that build deep energetic resonance. You can identify your Spiritual Brand's Dominant Archetype today.
Create A Strong Soul-Aligned Brand: A strong soul-aligned brand that is perfectly aligned with your soul clients is worth its weight in gold, as it helps you stand out and be remembered. An impactful brand also helps quicken connection and resonance with your soul clients. That is why investing in an effective brand helps you make money and can actually in the long-term reduce advertising costs. Some of the spiritual brands I work with are a strong alchemist brand, others are more of a caregiver brand, a sage brand, innocent or explorer brand. Don't just choose a brand you like, create a brand that resonates first and foremost with your audience.
Market Your Products And Services In The Right Places: Make sure you are promoting your products and services where your audience can easily find you. Every business needs to get in front of a wide enough of their ideal audience. Don't put all your eggs into social media platforms such as Facebook, and Instagram whose algorithms and rules change all the time. Look for other ways to promote your business that are less competitive e.g. the right directories, guest blogs, and podcasts. Make sure you have your own website and work on building effective search engine optimization. For over 20 years a large part of my audience has come through my websites and blogs, my own platform that I can take control over. Never rely on other people's platforms for all your leads and connections, things can change at any time.
Every healing business is unique, just like every healing modality is unique in what it is most effective for, and who it is most aligned with. That is why you don't want a generic mediocre brand, you want a brand that truly aligns with your soul clients. Start today by identifying your brand's most dominant personality because your audience needs a crystal clear message.