Holistic Business Tips To Grow Your Therapy Business In 2023. Free and low-cost holistic business tips if you are a holistic therapist, a counsellor, a wellness coach, a yoga teacher, or a healer.
Growing a successful holistic business involves a holistic business approach. In a holistic business, we help to support and treat the client mentally, physically, emotionally, and spiritually, as well as environmentally.
We know that if one area is out of balance, well the person struggles to thrive, a business is exactly the same. There is more than one area of a business that needs to be addressed to keep it thriving that is why I am sharing some of my top holistic business tips for therapists, healers and coaches.
9 Top Holistic Business Tips For Therapists
Build Your Business Around Your Zone Of Genius: There are more therapists, healers, and wellbeing coaches than there ever have been. The biggest challenge many holistic businesses and spiritual businesses have today is being visible and seen. Building your business around your Zone of Genius, your greatest skill is one of my top holistic business tips as it will automatically give you a cutting edge. It is much easier to stand out and get referrals and recommendations when something feels very natural and easy. So niching down on the areas of your holistic work where you give clients the most amazing benefits and results increases your chances of success.
Master Your Skills: Mastering your skills and gifts is another one of my top holistic business tips for all service related holistic biz owners. Sadly in the holistic industry, there is a lot of push on just getting another therapy certificate than really becoming a master in a specific area. Which leads to a lot of jack of all trades expert of none. Especially with so much fast-track training, and lack of standardisation. Being a master expert in a specific area helps you stand out from the crowd, increases your influence power and trust.
Get Crystal Clear On Your Ideal Clients: Get crystal clear on your ideal audience and even better soul clients if you want to create a more soul-aligned holistic business. Niching down on your ideal audience is as important as niching down on the problem you solve. A healthy holistic biz needs to know who is and who is not their ideal clients.
Brand Your Holistic Business: A holistic business brand is really important if you want to stand out and be more easily remembered. Investing in your branding is worth its weight in gold, especially if you can identify the personality of your brand. Understanding your brand's personality traits can help you choose the right colours, fonts, words, images, themes, and general styling.
Identify Your Holistic Business Top Core Values: Identifying your healing or therapy business's top core values can help you identify your ideal client attractors. The core values that are important to your ideal audience. That is why I use brand archetypes when I am helping clients, as it can help holistic and spiritual businesses identify core values that they are passionate about and is often part of their life's mission.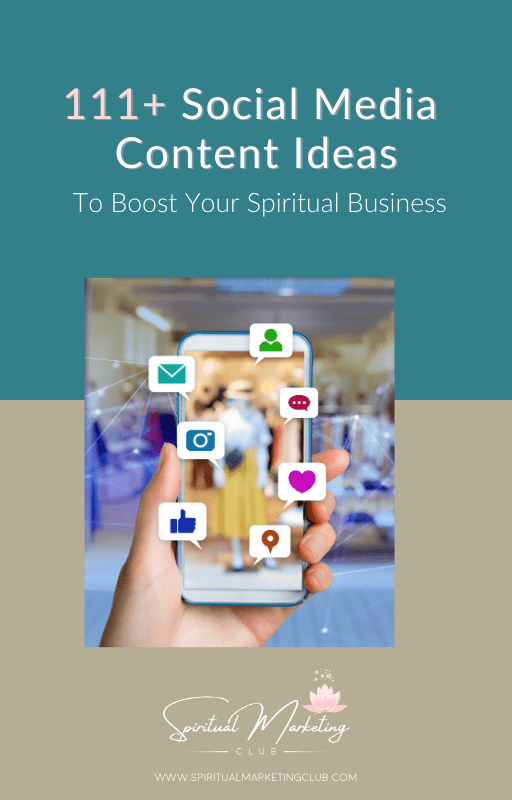 Have A Freebie, A Lead Magnet: A free resource such as a lead magnet that helps your audience sign up to taste one of your offerings is a one of my holistic business tips to help build that know, like, and trust. A great evergreen lead magnet can be a great way to grow your email list, especially if it is all automated.
Get In Front Of Enough Of Your Ideal Audience: It is so important in any business to get in front of enough of your ideal audience. Find out where your audience hangs out physically and socially, and look for places they would look for help or advice to get that problem solved or to get extra support. Think of communities, support groups, online groups, directories, websites, blogs, charities, and certain search engines and social media platforms.
Invest In A Quality Website: So many therapists and healers today are relying on social media for all of their marketing. Relying on 3rd party platforms to market their business when the reality is the algorithm and the business's platform may change at any minute. Think of how many hours you spend marketing your content on social media on someone else's platform when you could be growing and building your own holistic website, especially with blogging.
Invest In An Evergreen Blogging Strategy: An evergreen blogging strategy can be a really effective marketing strategy for a holistic business. But it requires a step-by-step process of knowing how to create the right titles, and the right content and get free organic traffic through great SEO something I teach in my Blogging Course For Holistic Business And Spiritual Business. I believe one of the most important holistic business tips for 2023.
Start Thriving In Your Healing Business
As a holistic practitioner, I know you have spent years investing in your tools and training. It is time for you to start thriving instead of just thriving, I hope you enjoyed my top holistic business tips for healers, therapists, and health coaches. Check out my 111 Social Media Content Ideas For The Spiritual And Holistic Business Owner and freebies over at the Spiritual Marketing Club
Eileen is a highly experienced healer, holistic therapist coach, counsellor, stress management expert, and owner of Stress Coach Training and Spiritual Marketing Club. She is passionate about helping soul-aligned spiritual and holistic entrepreneurs live more of their purpose with ease.
Would you like access to more spiritual and holistic business tips for healers, therapists and spiritual coaches?
Check out my Free Spiritual Marketing Club Facebook Group where I share a variety of spiritual marketing and holistic business tips for spiritual entrepreneurs.