Why You Are Your Brand if your a Coach, Healer, or Therapist? What is a Brand and why is it such an important aspect of your marketing.
So What Is A Brand?
A brand is what distinguishes one sellers' product from another.
In a service-based industry like coaching and healing, you are your brand. In advertising and marketing, a brand is a design, symbol, name, term used to help potential customers distinguish you from another organisation or company. They use colours, fonts, logos, and symbols to stand out.
Popular Brands You Know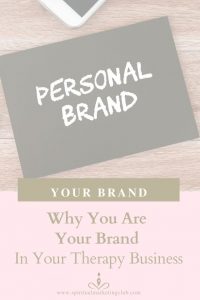 Think of Chanel, Tk Maxx, Dove even Primark, Tesco, and Sainsbury's they all use branding to capture you their customers. These big companies spend millions to get their branding right so they reach the audience that will buy their products.
So if you want to design a powerful and effective brand it should reflect what you resonate, what solution your offering to your potential audience. All in a simple, effective yet powerful way a child could understand.
Remember You Are Your Brand
So many therapists use over-complicated logo's ( which are actually rarely logos more a picture) or business names that clients will never remember. They use images for banners that simply doesn't sell or resonate what they are offering. Many look very similar to others in similar fields, so they don't stand out. You are your brand and marketing so it has to represent elements of you and the solutions your selling.
You Are Your Brand In A Successful Business
If you are really serious about building a successful business and want to stand out on social media. Invest in a brand image that represents you and your brand, your essence, your offering, not what everyone else is doing. It should be so clear and simple a child would understand.
Understanding You Are Your Brand
Now for a very long time, my unique expertise was Stress Management I had trained in many disciplines of Stress Management that few people were trained in. But a few decades ago most people tended to associate Stress Management with more stress at work. Because of this and the thousands of pounds worth of training and years of training, I tended to focus my marketing on was the corporate route. Now I had a huge advantage of a wide range of skills in both the more holistic approach to stress management and the more personal development and management aspect to stress management. But this type of work was not totally aligned with me.
In fact, I had to refuse most contracts; that didn't fit with my values, my energy, my health situation and hours. And I was so blinkered I spent a lot of time, energy and money marketing and branding to the wrong audience. I wasn't being honest with myself or authentic to me in a way it was like a square peg trying to fit into a round hole.
You see I am a natural caregiver, it literally screams out of me. I am an extreme sensitive, s the harsh energy, the hours didn't suit me or my business. But like so many of us I was so close to the situation and going it alone so I couldn't see what was right in front of me.
I was marketing myself on how I thought I should, I wasn't marketing myself as me. And didn't even stop to notice the natural flow of work I got so easily from certain other sectors like local education, community, charity and support sectors that were more suited to me. I was too busy trying to put eggs into another basket that wasn't the right fit.
Archetypal Branding And Spiritual Marketing
A few years ago I started to invest in spiritual and archetype branding and marketing courses. This opened my eyes to how much we are our brand especially if we are sole traders, self-employed, coaches, healers or therapists. And this is one of the most powerful ways you can stand out from the crowd especially in your online marketing.
I then started to bring my essence into my marketing that softer more nurturing part of me. Maybe your neighbour is also a therapist, so what makes you unique, different from them, there will be more than you initially realise. Knowing you is so important in building a powerfully authentic brand, knowing what makes you unique is so important especially if your a healer, coach, spiritual teacher or conscious creator that is why I have created this powerful mini-course. Identify Your Soul Gifts
Would love some help with your branding and marketing?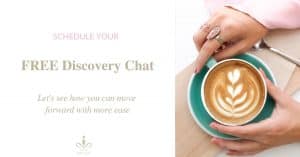 Book a Discovery Chat Today CLICK HERE