Welcome to the Spiritual Marketing Club
What is the Spiritual Marketing Club?
[ Updated 28th January 2020]
The spiritual marketing clubis an online hub of spiritual marketing courses for healers, coaches and therapists. It includes our new Spiritual Marketing Club Membership launching in February 2020.
The Spiritual Marketing Club is for holistic and spiritual businesses who want to reach not just ideal clients but soul clients. Spiritual and holistic businesses who are ready to own their passion. life and soul purpose. For the spiritual entreprenur who is ready to shine their greatest gifts through more authentic and soulful marketing strategies.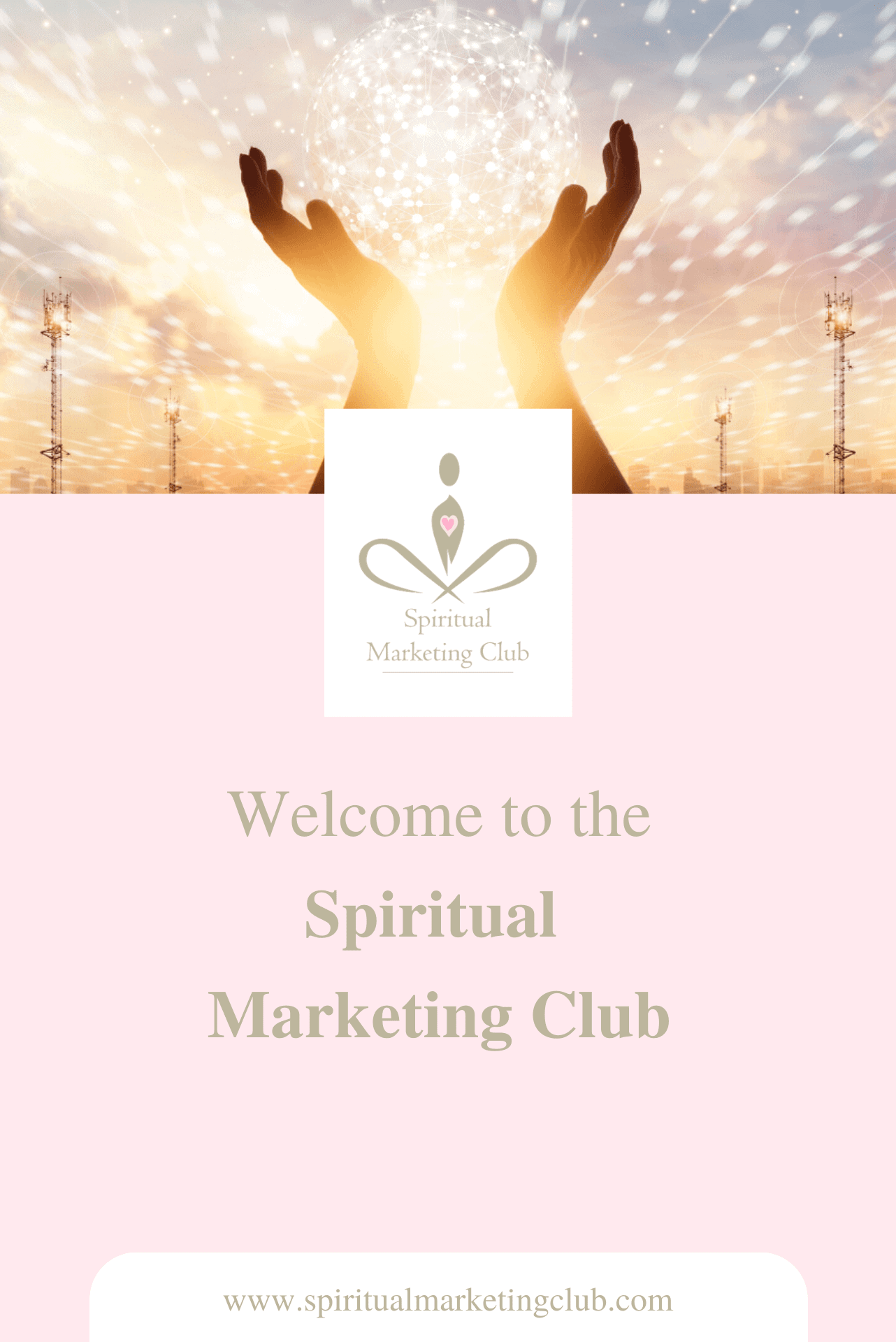 My Spiritual Marketing Club Membership is a community for lightworkers who are ready to shine their light more brightly in their marketing. Who are ready to take their calling and business to a new level, a more serious and in many ways professional level. If you are a coach, healer or therapist who knows without a doubt their purpose is about helping others on a path of spirituality or greater health and wellbeing or peace and stillness. But struggle to stand out, be visible this program, membership and community is for you.
For those of you who want a safe supportive learning space that not only supports you with your marketing and business but supports you in spiritual self-growth. I believe our business, our marketing is an extension of us, our soul's essence, our life path and journey. The Spiritual Marketing Club Membership is a safe space of exploration, collaboration and growth. Where we all explore, support and grow together.
So Who Am I?
My name is Eileen Burns, I am a 50 year old healer, therapist, trainer and business coach who has been studying healing for 28 years. The Wounded Healer who began exploring healing and holistic wellbeing over 30 years ago. My own path included a lifetime of chronic and rare medical challenges that left the medical and holistic field baffled. Diagnosed with Parry Rombergs Disease as a child, M.E. in my early twenties with threatened eye loss and bizarre medical history. Which according to testing abroad suggests late-stage Lyme Disease and co-infections from tick bites at age 14.
My journey also included a near death experience approx 7 years ago whilst in intensive care with Sepsis. And includes having being pre-dominately housebound over the last three years due to a rare form of noxius hyperacusis ( painful sound sensitivity) that triggers seizures.
I am in many ways your typical healer, holistic therapist, a spiritual teacher who has trained in many modalities. As someone who has never married or had kids in many ways my business, my passion, and dedication in the holistic and spiritual industry have been my life. I spent a large part of the last 20 years teaching meditation, stress management, holistic self-help including relaxation therapy to the health, education, and charity sector including NHS. I taught all ages from nursery age to those in their 90's. Other than helping holistc business owners with their marketing I provide online Accredited Relaxation Therapist Training and Stress Management Training through my Online Training School- Stress Coach Training.
My Soul Clients are the experienced healer, coach, therapist who is driven not only by passion, purpose, but dedication and integrity. They place as much importance or even more importance on their own self-growth as they do in training to support their clients.
What I Understand About Marketing As A Spiritual Business Owner
As someone who has come from a long line of family businesses. As a self-employed holistic and business owner who has seen not only huge changes in online marketing but also the massive changes in the holistic and spiritual industry and sectors. I understand the common challenges many healers have in their business and marketing.
As a large consumer of the health, wellness and spiritua sector from a young age. l know how important that you stand out from the crowd, why you need a strong brand. And why more than ever coaches, healer and therapists marketing needs to be more tranasparent and authentic.
Having designed websites and used online marketing for my own business for the last 20 years selling both online and physical products. I have a great deal of knowledge and experience in online marketing, social media marketing and SEO.
What I Know About Being A Healer Having A Spiritual Business
As a healer I know how fast healers and therapists are evolving in their work today. We are at a time of evolution where consciousness in many ways is constantly up-leveling how we work and who we work with. Now more than ever healers are waking up to moe of their gifts, unraveling more of what they are really here to do. This can sometimes be hard to put into words and form that is why I created the Spiritual Marketing Club Membership Group a space where other's on similar paths can come together and support you through these transitions.
As a highly sensitive empath and nurturer I want this to be a safe nurturing community that supports lightworkers not just in their marketing but on your spiritual journey. Having a strong creative side I LOVE helping spiritual entrepreneurs just like you get more creative by hellping you create a powerful and authentic branding that represents YOU and what you do.
Check out my Free Marketing Courses & Resources





by