About Spiritual Marketing Club
The Spiritual Marketing Club is online courses and mentoring for heart based holistic and spiritual business owners. For Coaches, Healers and Therapists who want to attract their ideal clients and soul clients.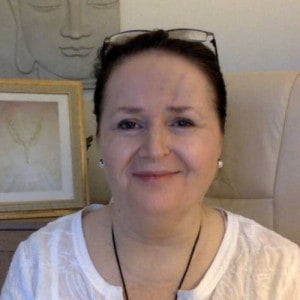 Spiritual Marketing Club is provided by  Eileen Burns, a self-employed  spiritual and holistic business owner of approx 20  years. A therapist, coach, healer and trainer with over 28 years experience of studying holistic well-being. Who  built her own business The World of Health & Stress Coach Training through online marketing. Eileen understand the challenges of being a holistic business owner. And knows how to successfully create a powerful marketing image that resonates with soulful clients.
I have faced many challenges like you in trying to build a successful business and  I understand the importance of branding, marketing and resonance especially now in the world of social media. The main reason the Spiritual Marketing Club was created.
If you constantly struggle to attract the right ideal clients .

Unsure how to use market your business soulfully?
Unsure how to create an  effective social media campaign?

 

I can help
My courses and sessions are specifically tailored for you



Building a business takes the right skills and the right resources. Just like learning your  coaching or therapy skills, you develop these over many years. You can often do this most effectively with the right tools, the right training.
Too often it is the most dedicated,  highly gifted and experienced therapists and healers that struggle in business
1. Because their main drive is to be of service and to do no harm, so they tend to spend everything they can on extensive therapy training.
2 . And they fail to give enough attention or training to the right business and marketing strategies.
With a mass increase of coaches, healers and therapists into the wellbeing sector. It is more important than ever that you stand out from the crowd, that you share your gifts and expertise the right way for your audience.
I can help save you thousands of pounds, hours and stress

I pride myself on integrity and always over deliver on my services, I am a nurturer a giver.

I offer holding your hand step by step supportive marketing  programs
Today a large part of your professional credibility relies on the way you market yourself online. As someone who dedicated my life into being the best coach, healer and therapist I could be. I know how important and valuable this is. Online marketing is something I have helped many holistic and spiritual business over the years with. It is something I have studied for over 20 years. Spiritual and archetypal marketing is something I began to study about 10 years ago.
Too often the most highly gifted,  trained and experienced therapists and healers are the ones of struggle.
1. Because their main drive is to be of service and to do no harm, so they tend to spend everything they can on extensive training.
2 . The other reason is because of poor business and marketing strategies.
I am here to help take the stress out of marketing your business.




by