Therapists & Coaches Create Products That Clients Will Buy
Coaches have to create products clients want to buy. If you don't create the right coaching products. You will constantly struggle to attract a regular flow of clients to fill your business.
When coaches create products clients really want your business becomes so much easier.  Your business grows and develops in ways you never imagined because you are attracting soul clients.
Why Successful Coaches Create Products That Few People Are Offering 
If you only focus on creating courses or sessions you see everyone else doing or something you just fancy doing. Or even just package your courses the same way as your training school taught you to do. You can be wasting a lot of valuable, time and energy. As you are focusing on the same clients as everyone else. But when you niche, find an area of need, you can start creating coaching or therapy products that stand out.
How Great Coaches Create Products Clients Want
You need to really know your ideal clients, in-fact in this industry your soul clients.  Even better get to know your soul clients if you are a heart based or spiritual business. As these are the most powerful clients to attract to your business.
2. You Need To Test The Market
Well to create the right products, most successful coaches and therapists test the market and really get to know what their ideal clients want. You need to know the solutions they are looking for.
 You have to create  and market the right programs and products clients want and are willing to buy. No matter if that is a workshop, online course, a one to one session or a webinar . And you do that by knowing your ideal client and asking and testing the market. If not your hoping and praying someone will buy and trying sell to everyone. or anyone. This is a complete waste of energy and money. Ask these clients what they want.
3. You Need To Match Up What They Will Be Willing To Invest
So it is wise for coaches to create products that clients know they want from the beginning of their business. At the price their ideal client is willing to invest. You are selling the solution
If you want to sell a product to a quality or high end consumer your content, your marketing has to speak quality or high end. With vast saturation in the coaching industry more and more fast track training schools are manufacturing one day wonder coaches. Naive coaches who instantly start selling poor quality products to every tom, dick and harry and fail miserably. Or are trying to match up to the wrong clients with the wrong level of experience.
I began studying self development and healing over 25 years ago, my father a business owner was an avid fan of the 80's and 90's self help and self growth industry. So naturally I soon became a coach but thankfully my healing, therapy and counselling studies kept me more grounded and my business experience a bit more wise. Sadly I have witnessed many individuals leaving great paying jobs for what they think will be a very financially and easy career to soon realise they are so far from the truth. I speak to countless coaches and therapists who struggle to get a few clients, many of them investing thousands in training but very little in their actual business or marketing. Many of the others that do invest. Literally through away large investments in totally the wrong websites or marketing because they haven't a clue what they are doing.
Every coaching or therapy business has to have a plan and the business must focus around the key product or products and the ideal client that will buy. If not you don't have a coaching business you have a rather expensive hobby.
When successful coaches create products, the RIGHT products or services.
When you market the right products to the right clients you not just increase profit but increase your market influence.
With a massive growth in the health and wellness market, there is a wide range of products that coaches and therapists can pass on to their clients. But you need to have enough of a market that will buy.
Choose your products wisely especially if you are supplementing your income with actual physical products. As therapists we can get bombarded by independent distributors and companies promising us their products have all sorts of powerful and magical properties when the reality is most don't do half they say they do, this is very common for affiliate or commission based selling. Choose products on quality, not  simply on your profit market. It can seriously cost your business it's professional reputation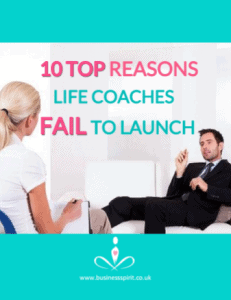 by