Tailwind A Powerful Growth Tool For Pinterest Marketing. Why the Tailwind App is a must for serious Pinterest users, so highly effective at boosting traffic and improving SEO while saving you time on manual pinning.
One of the smartest things you can do for your online spiritual business is invest in the right automation tools.
Tools that will reduce time spent on menial and manual tasks that are taking you from using your time effectively. Tedious and manual tasks like posting and pinning on Pinterest. That is why I love the best Pinterest Marketing tool Tailwind.
As a spiritual and holistic entrepreneur with more than a few websites and so many different social media accounts, I can spend all day and all week pinning and posting if I don't have the right social media scheduler.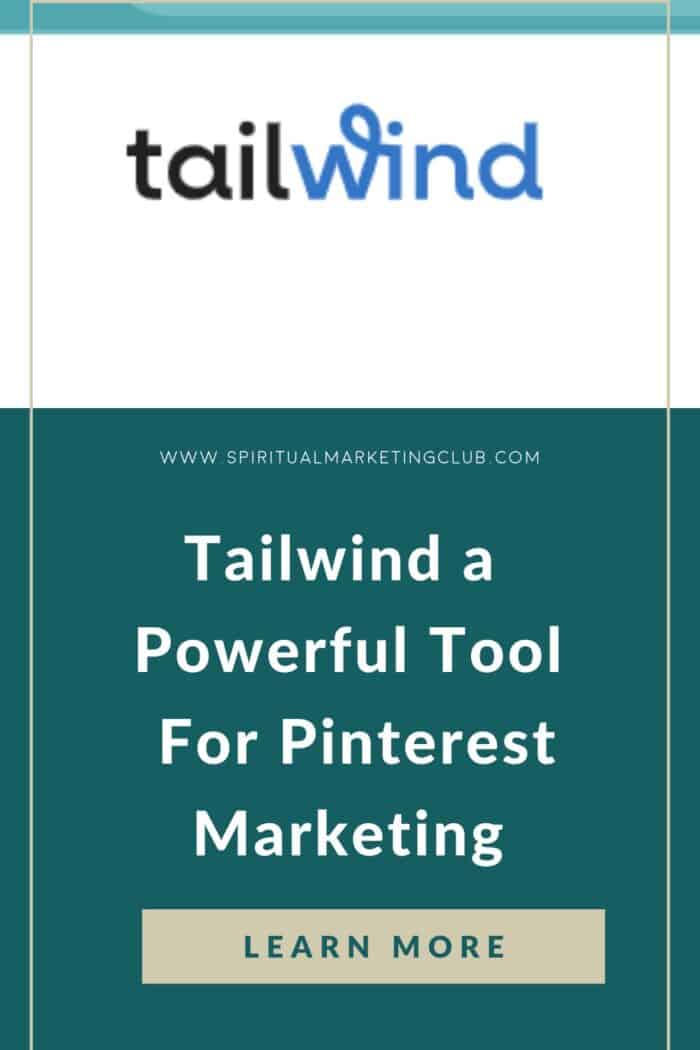 What Is Tailwind?
Tailwind is basically a scheduling app created to help bloggers, businesses, brands and content creators grow their Pinterest audience with more ease. It can help you create a wide variety of different branded pins, share your pins on Pinterest at the best times, so you get the greatest engagement for your efforts. It can save you or your Social Media Manager or Pinterest Managers on hundreds of hours of manual pinning.
Tailwind Communities
One of the big bonuses of this software is its tailwind communities. which you get free access to when you sign up. Tailwind communities are an online group networking tool that helps you grow your pin shares through the mutual sharing of content between social media marketers and influencers.
This feature is a fantastic way to help you reach a wider audience and potentially go viral, with the right strategy.
This has been an invaluable way for me to increase my reach on my business blogs and free resources, such as lead magnets. Reach a worldwide audience that are looking for my type of business products and services.
Many use the communities to network with other Pinners and Social Media Managers.
Try Tailwind Out For Free
You can try tailwind out for free by signing up for the Tailwind's Free Forever Plan
What is included in the Free Forever Plan
1 user
10 Ghostwriter Credits/mo
20 Posts/mo across
Instagram, Pinterest & Facebook
1 account
20 Post Designs/mo
5 Communities
Smart.bio Custom Link
Basic Analytics
Unlimited Email Contacts
20 Email Sends/month

Advanced Tailwind Plan
I chose to invest in the advanced plan so I could get access 2 accounts, to run and analyse two of my main blogs/websites. Though I can share all sorts of other content from other blogs and websites I have and those of my clients and students. I also have bonus features to be able to schedule to Instagram and Facebook. I don't use this feature as I use SocialBee App for my other social media automation.
What is included in the Advanced Plan
2 Users
2 Accounts
250 Ghostwriter Credits/mo
1,000 Posts/mo across
Instagram, Pinterest & Facebook
Unlimited Post Designs
Unlimited Communities
Smart.bio Custom Link
Advanced Analytics
2 users
Unlimited Email Contacts
500 Email Sends/mo
Boosting Your Website and Blog Traffic
Growing any business takes time, growing a spiritual business takes a lot of heart and a lot of investment in spiritual growth. So it is vital to use your time and investments wisely.
If you have a lot of good quality blogs on your website,have a podcast or lot a of content on Youtube. This Pinterest marketing tool is a great investment. You still have to load the pins onto tailwind but once they are posted in the communities, and you share others content. Your pins will be shared by a wide range of pinners in your chosen niches, which will improve search engine optimisation.