My favourite social media scheduler for spiritual marketers. Why I highly recommend this no 1 social media scheduling app for spiritual social media managers, spiritual VAs, and spiritual entrepreneurs. Especially for spiritual marketing consultants who run more than a few social media pages or spiritual businesses.
What Is A Social Media Scheduler?
A social media scheduler basically is a social media managing tool that helps you plan, create and schedule different types of social media content across multiple social media pages.
Why Use A Social Media Scheduler?
An effective social media scheduler will save you time and money, help improve workflow and increase productivity. The right social media scheduling app should help boost your social media presence, increase lead conversion and help improve business growth.
Running a spiritual business can often be demanding mentally, emotionally, physically, and spiritually. The last thing you want to be worrying about is making sure you remembered to post your latest event or special offer or share something else that is important.
A great social media scheduler app takes the pressure of having to manually post at certain times and days. And help you rotate and repurpose content easily especially evergreen content. So you can pre-plan and pre-schedule all your social media posts for the week, month, or even year in your own time. That is why I recommend the SocialBee Scheduler.
There are many reasons why I highly recommend this easy-to-use social bee posting tool to spiritual business owners and spiritual marketing agencies. As an online spiritual business owner for over 20 years I have tried and tested many social media management tools. But the main reasons I love the social bee marketing scheduler app is it is
Posts All Your Social Media From One Place
Extremely Intuitive And Easy To Use
Saves A Lot Of Time
Helps Improve Workflow
Increases Productivity
Posts Content At Best Time
Rotates And Repurpose Old Content Into Fresh Content
Can Post Content To Different Social Media Accounts At Same Time
Posting Calender
Canva Editor
Analytics Metrics
Content Category
Url Shortener
View Your Next Post
Post Generator & AI Post Prompt Generator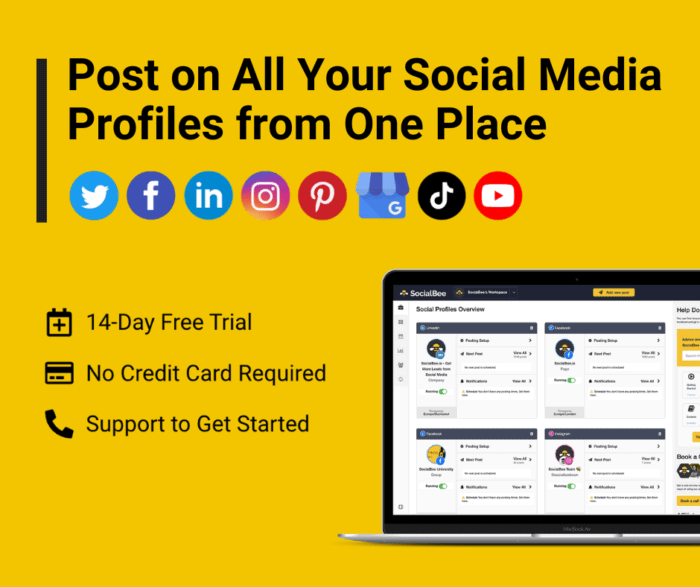 As a holistic and spiritual business owner who runs a variety of facebook pages, twitter pages, instagram and pinterest accounts…I never find out a social media that was so perfect for my spiritual business's needs. I have tried and tested so many different social media schedulers over the years such as Hootsuite, Buffer, Zotto, and Social Omm.
But the Social Bee scheduler saves me hundreds of hours and helps take my social media posting to a whole new level. Especially the fast and easy way to replicate and repurpose content. The quick and simple way to change hashtags.
The ability to put different types of content into different categories as evergreen content to reque or to set to be only republished within certain type periods, ideal for season changes or special offers. The amazing intuitive calender design which helps you slecet and see the next posts. That is why I have recommended this top digital scheduler for all sorts of business owners I know. This is a great online marketing tool for healers, spiritual coaches, yoga and meditation teachers, spa retreats and so much more.
The fact you can post on google business, facebook, twitter, linkedin, instagram, pinterest, youtube and ticktock all from this one app, makes business and marketing so much easier.
In business time is money, posting, planing and social media content can be one of your business's biggest time stealers. But the great thing about the social bee media management tools is the way it easily rotates and repurposes social media content in a very clever and effective way. If you want an easy to use online media scheduler that can take care of your social media content in a more productive way I highly recommend SocialBee. Start For Free Today