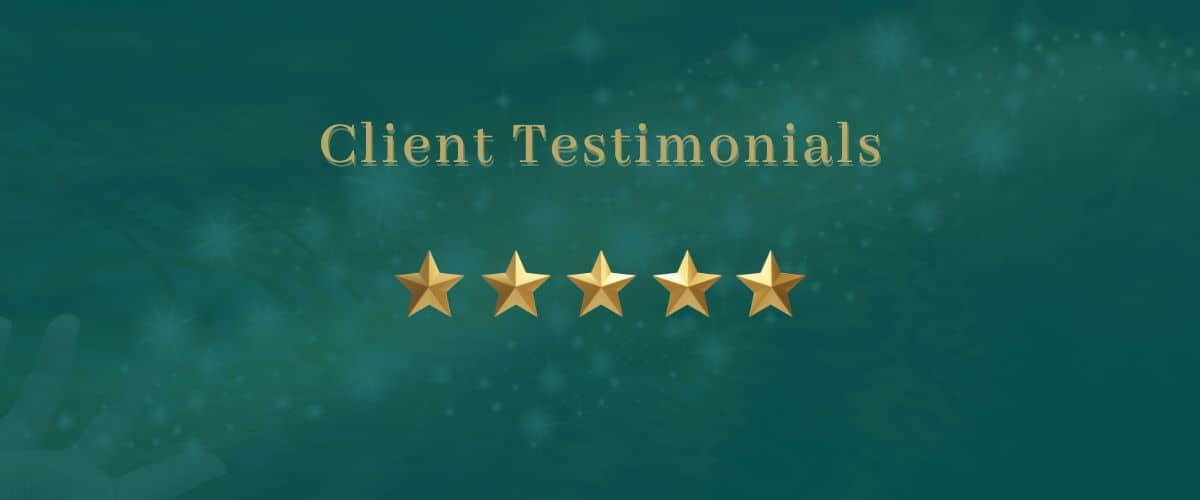 Client Testimonials
Client Testimonials for the Spiritual Marketing Club Membership, Courses and One to One Sessions with Eileen
Client Testimonials Spiritual Marketing Club Membership And Courses Within It 
  "I have been blown away by all that the Spiritual Marketing Club have given me. I signed up to the online learning package. The content is so clear, inspiring and thought provoking that I listen it to it multiple times to get the most out of it for myself and my business…The personalised support, content and homework you get is outstanding. It was definitely worth the investment…her work is authentic and passion filled."
"I can honestly and definitely say Eileen is a miracle worker. The identify and attract your soul client course is absolutely fantastic. I have had the most amazing aha moments because of it.
She has succeeded where other's have failed and I am now so clear on my ideal client, my abilities and so much more. If there was
more than five stars I would give them.
Thank you Eileen for a wonderful, brilliant and extremely informative course.❤❤❤❤❤ " " 
"I found the "Identify Your Soul's Gift Meditation and Workbook  the guided meditation was so relaxing and helped me look at my life from a new and less painful perspective. It made me realise I had been neglecting one of my major gifts and I need to know how I can bring this back into my life.
It also made me see my major life challenges differently, in a way that strengthens me and gives me purpose, as I can help others in a genuine soulful way…"
Client Testimonials One To One Sessions
"What can I say about this wonderful lady? I have been working with Eileen for 3 years now.
 
I have been building my business over that period of time but only in the last year have I really put my heart and soul into it, that's were Eileen has been a fantastic help…there is nothing she doesn't know about business"