How To Create A Spiritual Business Plan if you are a soul-led Spiritual Entrepreneur. Why most successful businesses have a business plan, even soul-led spiritual businesses.
Every year I try and create a new business plan for the year, this helps me let go of what's not working and what I need to focus on. It also helps me look at the areas of my holistic and spiritual business that are evolving, changing which is so vital for a healthy business.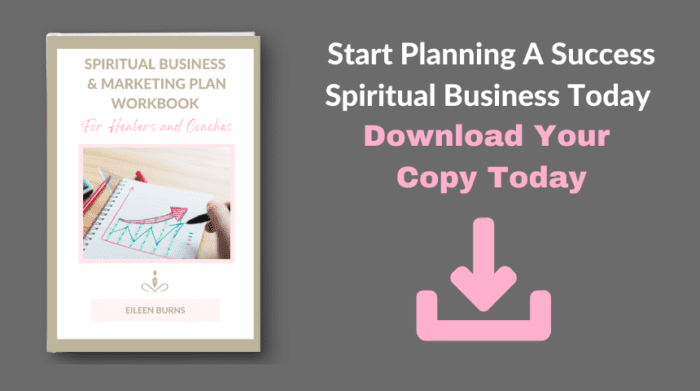 Although you may be a soul-led spiritual entrepreneur who tries to be guided by spirit in your business each day. I think you need to remember you are running a business. Taking the time to create a strong spiritual business plan can save you time, energy, and money. It can also help you build a more easy-to-manage spiritual business. As it keeps you and your employees focused on the important things you need to do keep it healthy. It can be tempting just to focus on the things you like to do and avoid all the things you are supposed to be doing.
Most spiritual healers, coaches, therapists spend hundreds and thousands of hours in training in many modalities. This means that their business can easily sway off into all sorts of directions with no clear focus. They often try to help almost everyone or anyone. The most successful spiritual businesses stay in their own lane, focus on their zone of genius, their specific niche, and the soul clients they were born to serve. But they also approach their business holistically.
An effective spiritual business plan, helps you to get more clear on what you are offering, who you are offering to, and how you are going to convert those offerings into sales. It helps you work out estimations on how much time and money you will need to invest, in your business to start up and grow.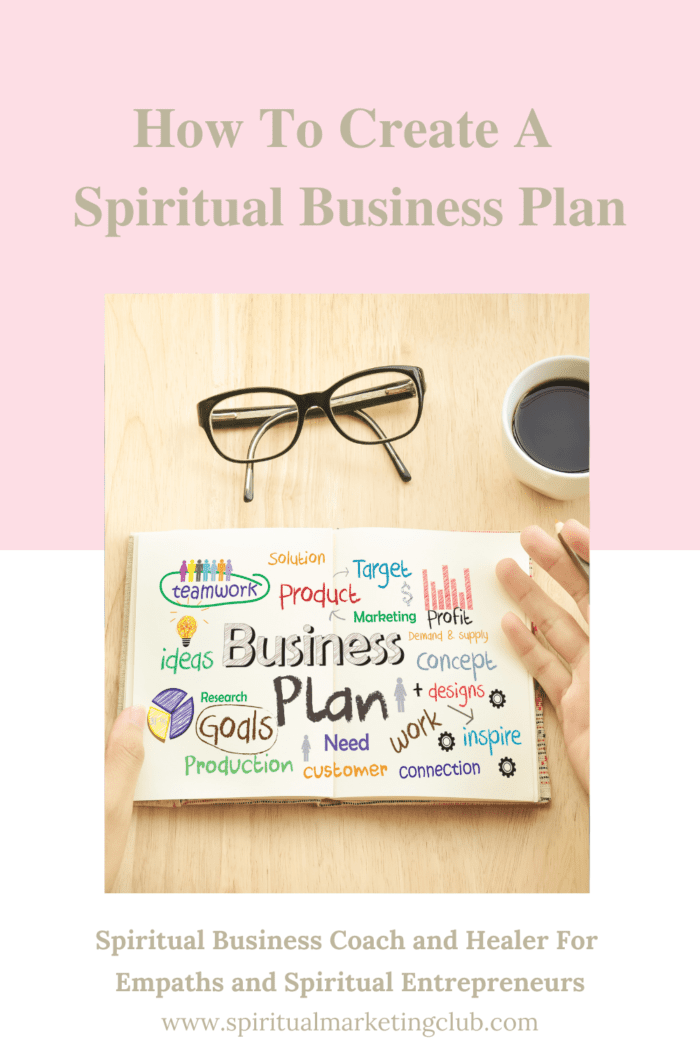 How To Start Creating A Spiritual Business Plan
Start-Up Costs And Running Costs: Every business needs to be able to work it's start up costs and running costs. Many entrepreneurs especially spiritually entrepreneurs underestimate not just the start-up costs but the running costs to keep that business afloat, especially through the early stages.
Your Business's Mission: The core values of your spiritual business start and include your Business' Mission statement, the ethics and values of your business.
Market Research: A healthy business does some sort of market research to make sure that their ideal clients or soul clients will want and buy their planned product or service. That their is enough of a market and not too much of a competition. Even though we all know in a spiritual business that every healer, coach is unique and not in competition with anyone else, it is also worth being aware of similar products and services and what makes you unique. What will make your ideal audience or soul audience buy from you.
Know Your Target Market: It is vital that a spiritual business knows its target market inside out, that they know who your business, your products, or services are most aligned with. This is an area that many spiritual businesses have challenges with for a variety of reasons. I
Know Your Niche: I believe most spiritual businesses struggle when they don't niche enough, the reality is when you get more niched things tend to get so much easier in your spiritual or holistic business. You stand out from the crowd, you get to be known as the expert in that area. Niching can be more than your target market it can be the unique product or service you offer.
Have A Marketing Plan: Part of any business plan has to include some sort of marketing plan, if you use a more spiritual and holistic marketing approach you will see your business's main theme and audience from a much deeper and broader perspective.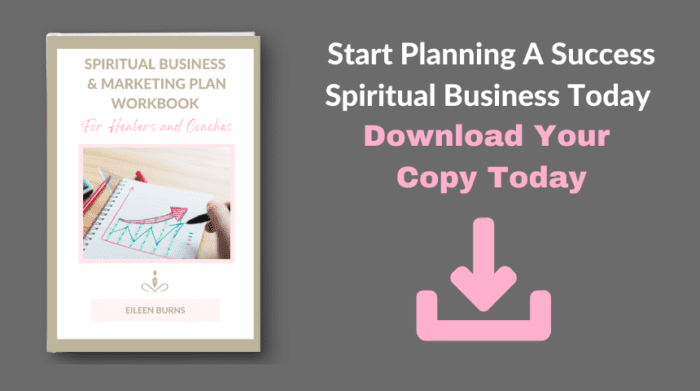 by