What is a Soul-Aligned Business? And what is the main difference between running a spiritual business and a more soul-aligned spiritual business?
What is a Soul-Aligned Business?
To me, a Soul-Aligned Business is a business that is more directly guided by the soul and spirit than the mind and ego. It requires daily spiritual reflection and spiritual inquiry and the ability to hand over, surrender and trust in god, in spiritual guidance, in a higher power of love and light that is there to support and guide you.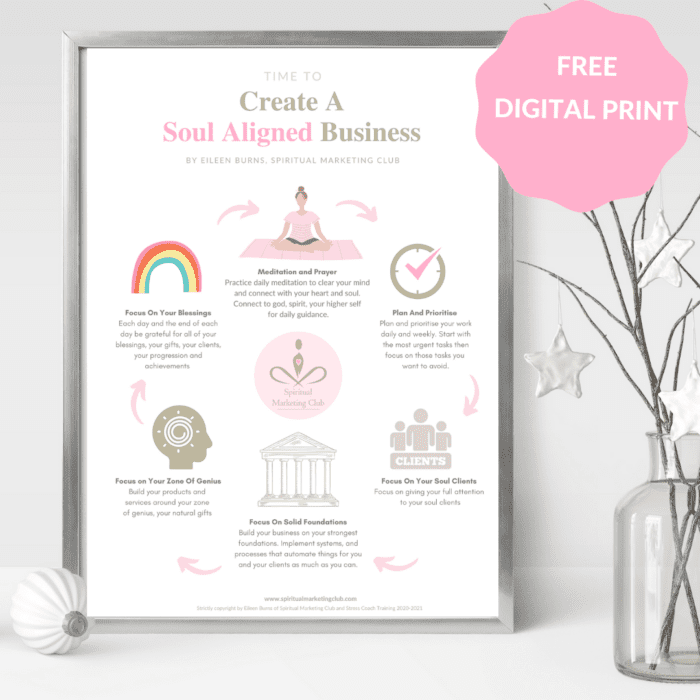 Difference Between A Soul-Aligned Business and a Spiritual Business?
Many people will say they are running a spiritual business as they deem they are being of spiritual service or selling spiritual products and services. But to me running a truly soul-aligned business is running any business where you are being guided by your soul, the highest dimensions of god in a day-to-day, moment-to-moment way. In many ways, it is about getting out of your own egoic way and surrendering the power and strength of heaven and earth.
Surrendering To Your Spiritual Path
Surrendering to your spiritual path isn't always easy as it requires the ability to trust, and to let go of many things you are presently holding on to.
It also comes with the ability to accept that yes like any aspect of life there will be many times you fall into the ego or mind, to accept that this is part of having a human experience.
But in many ways, a soul-aligned business helps you be exactly where you are meant to be with a greater sense of courage, strength, passion, and flow.
Because you are being guided by your soul, by god, by the highest dimensions of light, guided by your most powerful and beautiful innate gifts.
Many of the tasks you will be required to do will come extremely naturally because this what was you were born to do.
Does that mean it all comes paved with love, light, or a bed of roses no it means you are surrendering to your spiritual path and are being guided to whatever is in your highest good.
Not always what the mind or ego thinks is in your highest good and with that can come many challenges, especially a lot of soul alignment work and shadow work.

Tips To Building A Soul-Aligned Spiritual Business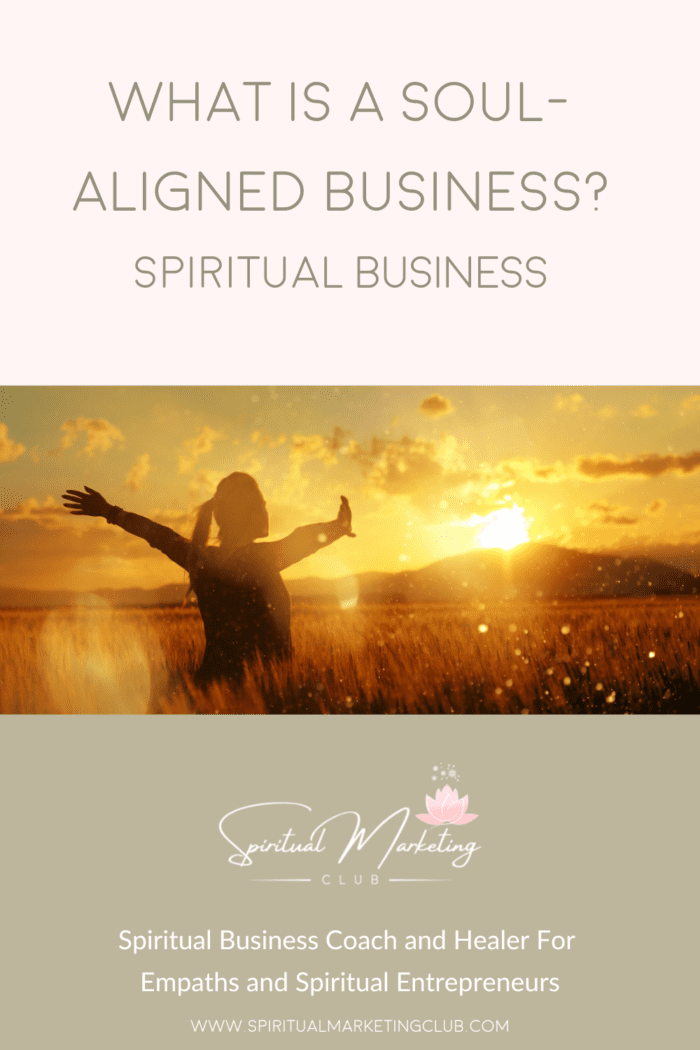 Daily Meditation – I believe daily meditation and prayer are important daily rituals that help you create and grow a truly soul-aligned spiritual business. It helps move you away from any distorted perceptions, fears, and limitations from the mind and ego into a much deeper stronger connection with your soul.
Ask For Daily Spiritual Guidance – It is vital that we ask not just daily but throughout the day for spiritual guidance in what should be our priority or focus that day, at that moment. That we make sure we are getting that spiritual guidance from the highest dimensions of light, god, or your soul. Not being fooled or guided by nefarious spirit guides designed to often feed the ego, confuse you or distract you.
Honesty – Building a soul-aligned spiritual business requires honesty with oneself, constantly working on recognizing how honest we are being with ourselves and our intention.
Pure Intention – Building any type of soul-aligned business requires pure intention behind the business, if you are building a business just to make a certain amount of income, just to be seen with a certain title, to prove something to others or yourself has to be examined.
Ask For Spiritual Support And Business Support – It is so important to ask for support that can come in spiritual support and physical support for your business. I have had so many clients who said they just found me when they didn't expect it or who felt really spiritually guided to work with me.
I remember I took a part-time job many years ago for a laser therapy company, the owner of the franchise was a Reiki Master/Teacher and she sent out a spiritual request for the right employees that could help her not only with the job advertised but with different tasks she didn't have the skills or experience for. I turned up for the job with all sorts of qualifications and areas of expertise that filled the skills gap, even though I only applied for the laser therapist job. This is what happens when you are running a truly soul-aligned spiritual business.
Now running a truly soul-aligned spiritual business is not always for the faint-hearted but it is extremely rewarding, and extremely empowering from a heart and soul level because you are in a state of flow and trust.