Stop Guessing How To Use Facebook For Business. Stop Hoping, And Pray Something Is Going To Work In Your Facebook Business Page. And Start Learning How To Use Facebook Effectively To Grow Your Business.
So many small business owners don't know how to use Facebook for business effectively. Many businesses simply follow the crowd, hope, guess, or pray that something they are doing on Facebook will work.
They lose thousands of pounds, clients and customers wasting weeks, months, and years on no clear effective strategy, simply because they don't know how to effectively use Facebook for Business.
How To Stop Guessing How To Use Facebook For Business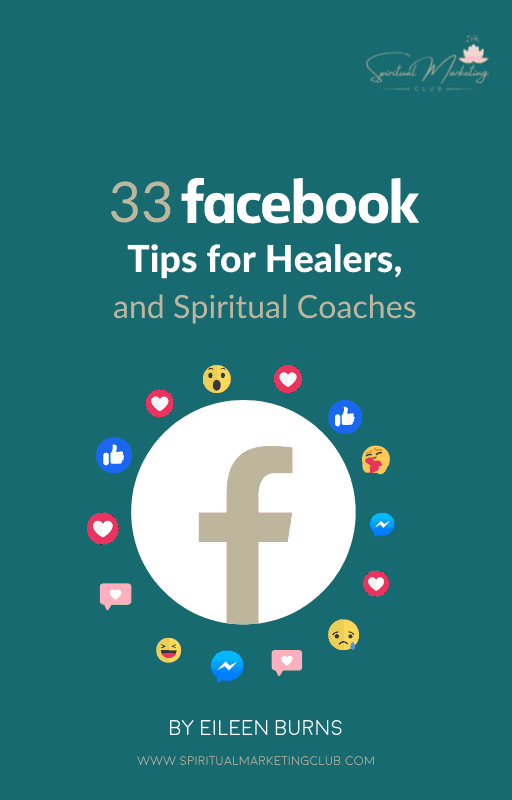 Understanding Facebook For Business
Using Facebook For Business is just like using any marketing tool or platform, you have to know how that platform works. Understand its purpose, its rules, and its recommendations. And from there work out a strategy that aligns with your holistic or spiritual business.
Does Your Ideal Audience Use Facebook
But before that, it is important to check out that Facebook is actually used by your ideal client. Although Facebook has a very wide audience and is one of the main social media platforms people use, every platform has a different purpose and has its own unique audience.
Understand What Your Audience Uses Facebook For
Most of our audience doesn't come to Facebook for business, they don't come to buy. Most people use Facebook to socialise to be entertained, inspired, or informed, so you have to keep this in mind. It is one of the BIG reasons that just trying to sell or advertise on your business Facebook page can actually repel your audience.
When you understand what your audience uses Facebook for, you can learn how to start using Facebook for business in a way that aligns with your audience's needs and wants.
Using Facebook For Business The Most Effective Way
The bigger the impact and impression you can make the first time your ideal audience comes across your Facebook business page the better.
The problem is small businesses don't have a strong enough brand and don't know how to fully optimise many of the free Facebook features never mind Facebook boost or Facebook advertising
For example, it is important to make the most of the Facebook business banner area, the information sections, the posts, and video features with images, posts, and messages that will engage, inspire, and motivate your potential clients.
It is important to have an effective marketing strategy that is designed to nurture your audience. If you just use Facebook for business to sell, sell, sell, and don't do anything to nurture connection and trust you can actually lose a lot of potential leads, clients, and customers.
Choosing The Right Business Facebook Page
Have you chosen the right name for your Facebook page, don't just choose a page name like www.facebook.com/UsuiReikihealing12567  if you can't get the exact name you would like. It is better with something like www.facebook.com/UsuiReikihealingLanarkshire…
The Right Category For Business Facebook Page
Choosing the right categories to use, so your audience can find you is important. So is it important to include the right keywords in your business page description and posts the keywords your audience would be searching for.
Facebook Has 2 Billion Monthly Users
Do you know Facebook presently has 2 billion monthly active users, so this is still a powerful digital platform for many businesses? But I see so many coaches and therapists expect miraculous results from inadequate marketing and not enough traffic to their page. You have to do different things for your Facebook to be seen and it's not just about sharing your group in every sales group.
Just think of the time and money you have put into learning your coaching and therapy skills, years of studying and investing, and how little time or energy you may be investing in your marketing. Marketing is just as important as the services and products in your business. So make sure you put the right time and energy into investing in the right marketing skills to build that successful business you dream off. You can learn how to effective use Facebook Marketing For Your Spiritual Business in My Facebook Marketing Course For Spiritual Entrepreneurs
Top Tips To Use Facebook For Business Effectively
Start learning how to use Facebook more effectively, learn about the psychology of Facebook, how to beat Facebook algorithms and so much more today by downloading my  FREE 33 Facebook Top Tips for Healers a great resource packed full of top tips on how to use Facebook for your coaching or therapy business.
Download My Free 33 Facebook Tips For Healers + Bonus videos