Facebook Cover Design Template, tips, and Facebook Banner Making Software. Things you need to know and consider when designing a Facebook Cover for your Facebook Business Page. Including how to design a Facebook Banner that will stand out from the crowd.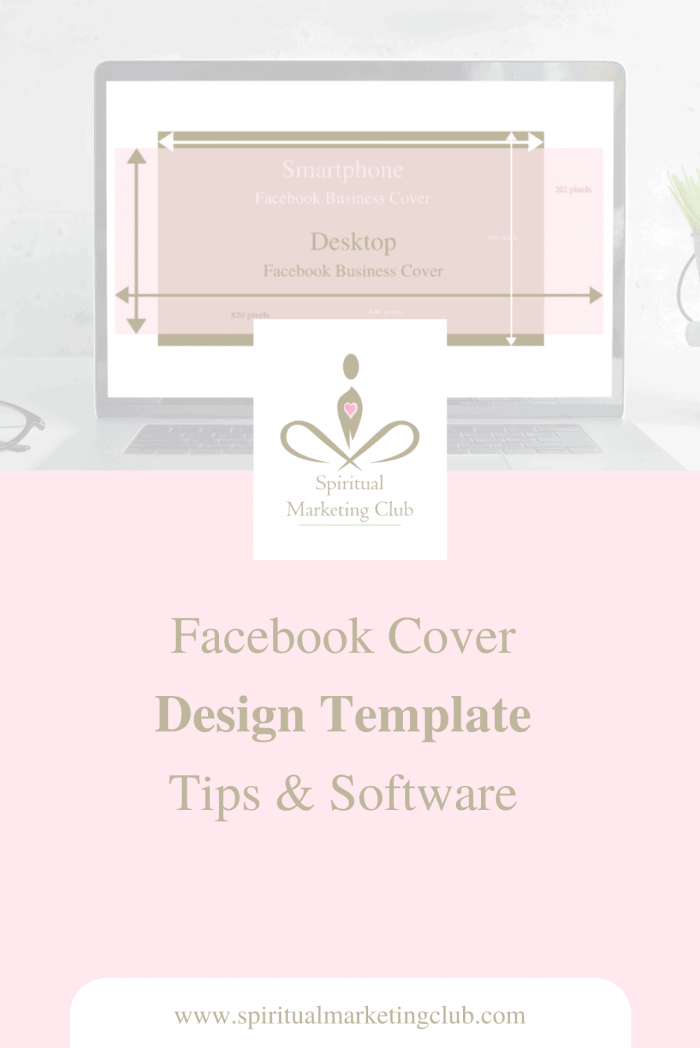 First impressions in marketing are very important. If you are trying to attract new clients or customers through Facebook. Your Facebook banner is not only representing the products or services you are offering. Your Facebook cover design is representing elements of you, especially if you are a healer, coach or therapist.
Today your website or social media pages have to represent you and your products. If your website or social media looks poor or doesn't really say what you're offering. It is not going to help build that know, like and trust factor. A poor or badly designed facebook banner can instantly lose you a lot of potential clients or customers.
Your Facebook cover design can actually make or break engagement on your Facebook page. So taking the time to get your Facebook cover design right is important.
Facebook Banner Design Tips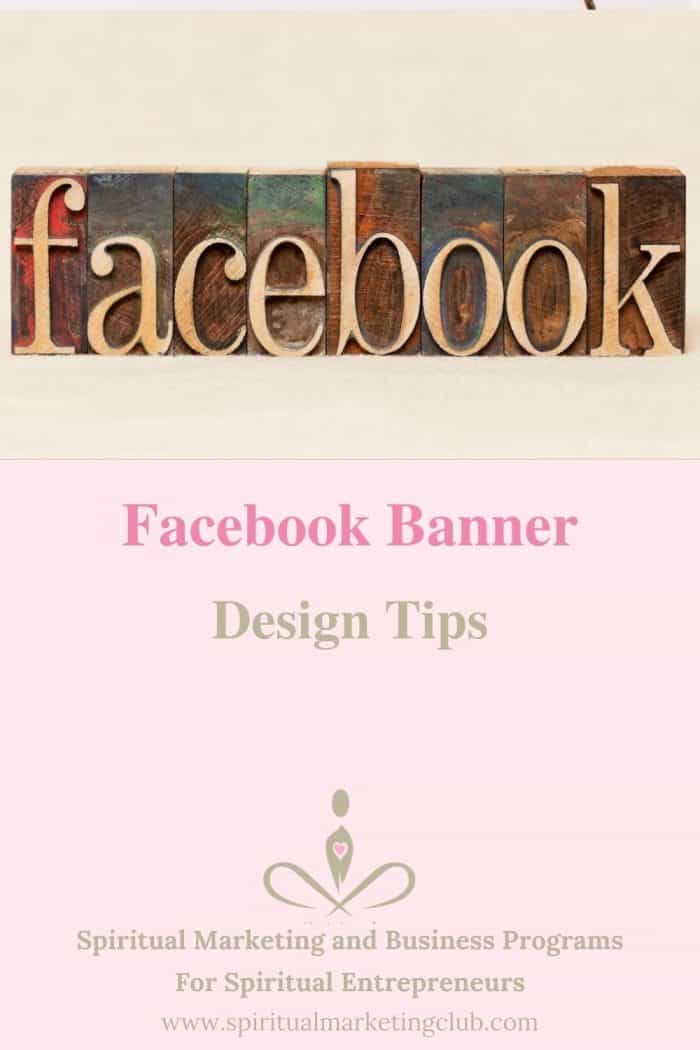 You can use a video or image, but make sure you get your size and pixel sizes right check below for desktop and mobile image sizes.
Ensure you use your brand colours, your banner image or video is consistent with your branding colours and message. Consider adding your logo to the banner or profile photo if you sell products rather than a service.
Make it enticing enough that people will want to share it
Keep your design simple when possible, don't over complicate or clutter. It has to be able to stand out.
Keep text to a minimum but clearly visible especially important text that represents the solutions you offer.
Facebook Cover Design Size Tips
Suggested Facebook Page Cover Size by Facebook

Desktop Facebook Business Banner – FB Business Cover
At the time of creating this article, Facebook's Recommended Sizing For Business Facebook Page Cover Size to fit any desktop is 820 pixels x 312 pixels. And for a smartphone, the recommended size is 640 pixels x 360 pixels. Yes both different so you need to think carefully about the design and any images you choose. So it will look great on both media.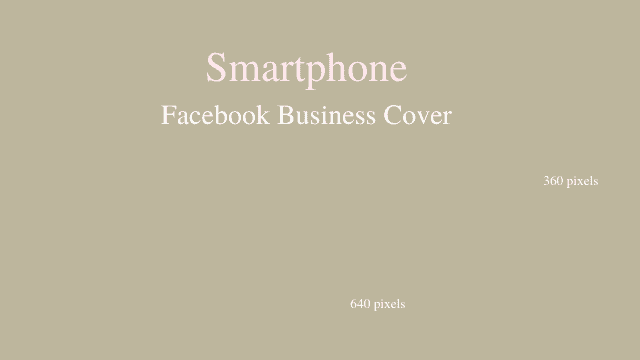 Smartphone Facebook Business Cover – Smartphone Facebook Banner
Recommended Facebook Group Cover Size
At the time of creating this blog, Facebook group cover recommended sizes are 1640 pixels x 662 pixels for desktops and 1640 pixels x 856 pixels for smartphones. So again you need to choose a design that will look great on both media.
How To Create A FB Banner That Looks Great On Mobile And Desktop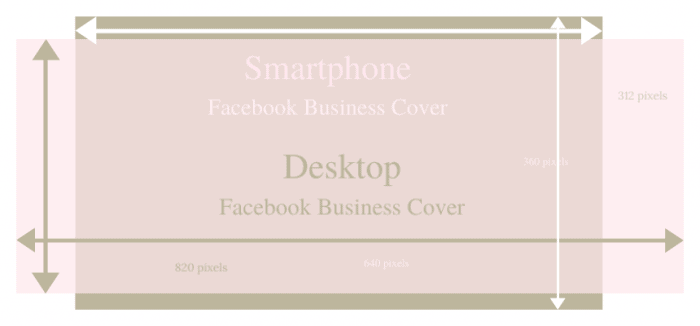 The issue about trying to create a Facebook banner that looks great on mobile and desktop is that they are not only 2 different shapes. The way Facebook compresses many images your banner can look grainy.
To solve the different shape issue you can either design it for mobile, keeping in mind top and bottom cropping for desktop. Or design for desktop, knowing a huge chunk off the sides of the cover will disappear on mobile.
It's worth considering your ideal audience. You may do all your work on desktops but does your audience? Over 50% of Facebook users only log in through mobile, not desktop.
Some top marketing experts suggest you ignore Facebook's recommended size if you want to use high-quality images on your FB business cover page. Louise Myers has quite a few suggestions in this post around how to make a much more professional looking facebook banner.
Facebook Banner Making Software
Adobe Spark
You can create a variety of different Facebook banner designs with Adobe Spark. It has been specifically aimed to help those with very little or no design experience. CLICK HERE
Bannersnack
Bannersnack is a Facebook cover maker that lets you edit and create up to 10 designs on its Free Pricing Plan. CLICK HERE
Canva
Canva is great for helping you create Facebook covers and different types of social media graphics. Canva has a paid and free version with template which makes it ideal for anyone who isn't a graphic designer. CLICK HERE
Fotor
Fotor is a free online graphic designer and picture editor than can help you edit and create a variety of social media images and FB banners. CLICK HERE
Snappa
Snappa is another design creation software that helps you create Facebook business covers on its free plan. Their Facebook cover template helps you see what will show on mobile and desktop CLICK HERE
How To Use Facebook To Market Your Spiritual Business Like A Professional
If you would like to learn how to effectively use Facebook to grow and market your Spiritual Business. Understanding the Psychology, Algorithms of Facebook, Understand the type of content FB likes. Check out my Facebook Marketing Course For Healers, Coaches.
Ready To Grow Your Facebook Business Page?