44 Spiritual Hashtags For Healers, Lightworkers. Spiritual hashtags for Instagram, Twitter, Tick Tock, Pinterest, Youtube, and Facebook. Spiritual Instagram Hashtags, Youtube, Facebook, and Pinterest hashtags for lightworkers, energy healers, and spiritual healers that will help boost your reach on social media. Help attract more of your ideal audience and soul clients who are seeking your healing products and services.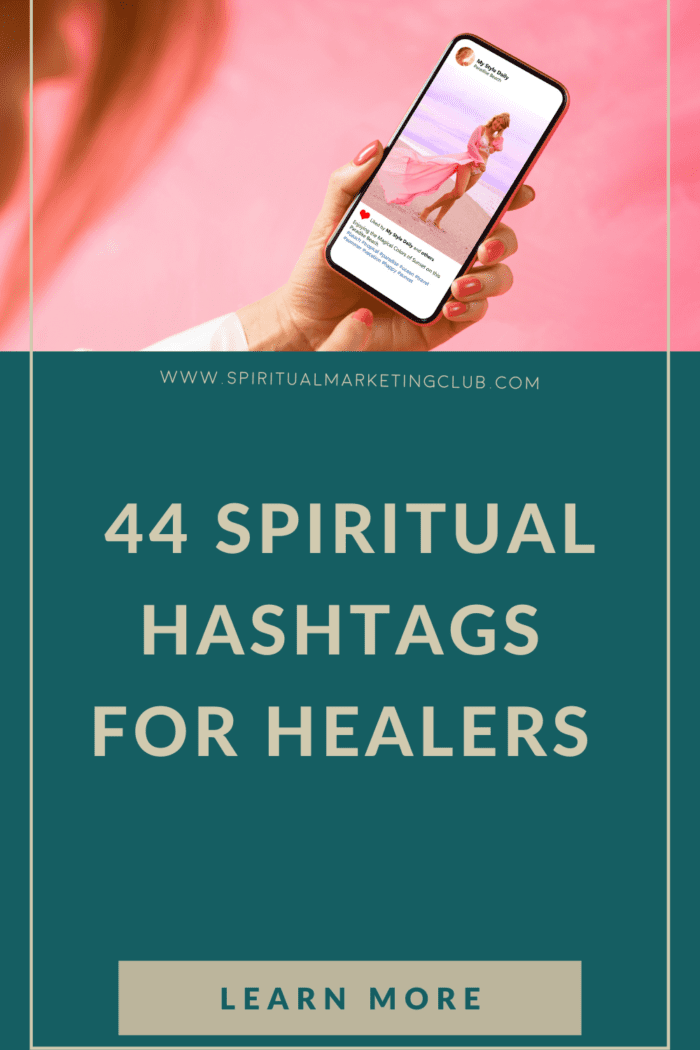 Understanding Hashtags – #Hashtags
Hashtags are used as a tool to link and find certain topics, events, conversations, trends, and themes on different social media platforms.
Hashtags use the hash symbol # at the beginning of a word or phrase such as #reikimaster #crystals #thetahealer #spiritualhealer.
When using hashtags there should be no spaces, they should be focused and specific.
Hashtags were first used on Twitter but today are widely used on a wide range of social media platforms such as tick tock, Instagram, LinkedIn, Pinterest, Facebook, Youtube, and other social platforms to increase your reach.
Every social media platform is different, each has its own recommended amount of hashtags. For example, you should be careful not to overuse hashtags on Facebook and only use them occasionally. While hashtags are more widely used and even recommended on Instagram, Twitter, Pinterest, and ticktock.
Top Spiritual Hashtags For Healers In 2023
Hashtag Ideas For Energy Healers and Spiritual Healers who are looking for trending hashtags in 2023. Hashtags for spiritual healing and energy healing. Hashtags for spiritual growth, manifestation hashtags to increase likes and followers on social media.
#Akashic #Awakened #Awakening
#Being #Believe
#Chakras #Consciousness #Crystals
#Divine #Divinity #DivineLove
#Energy #Enlightenment #Empowerment
#God #Gratitude #Guidance
#Healers #Healing
#Intuitive #Intuition
#LawofAtraction #Love #Light

#Mantra #Manifestation ~Meditation #Mindfulness
#Positivevibes #Prayer
#Reiki #Religion
#Selfcare #Selflove #Soul #Soulwork
#SpiritualAwakening #SpiritualGuidance #Spiritualgrowth #Spirituality #Stillness
#Universe #Yoga #Wisdom
Choosing The Right Hashtag For Your Healing Business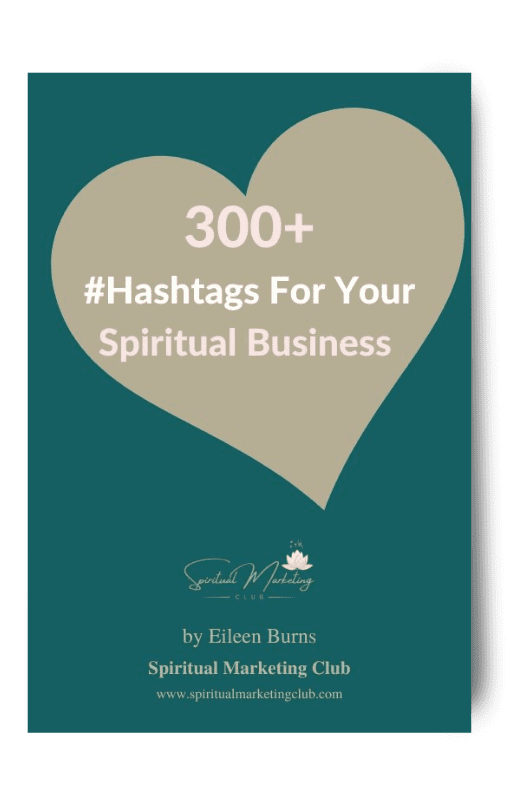 Choosing the right hashtags for your spiritual or holistic business is key. Every healing business is unique, and your audience is unique. When choosing the right hashtags for your spiritual business, it is important you know your ideal audience. And the problem you solve for that audience so you know what hashtags your audience would be searching for on social media.
Finding Spiritual Hashtags For Healers, Spiritual Entrepreneurs
You want to find the right hashtags for your business. Hashtag generators can help you generate popular and trending hashtags that can help increase your social media reach. But you also don't want to be using all the same hashtags everyone else is using. Always consider the hashtags your ideal audience would use, hashtags that represent your business niche. And8 mix trending hashtags with a few hashtags that are not too competitive but that are still achieving traffic. Popular Hashtag Generators For 2023 CLICK HERE
5.