Free 300 Hashtags Holistic Business & Spiritual Business
My Free 300 #Hashtags Holistic Businesses take the stress and time out of hashtag research. Start doubling your client reach and start finding more ideal clients who want to buy your services. Start finding more of your ideal audience through social media platforms like Instagram, Twitter, and Pinterest with the right hashtags for your holistic business, clinic, spa, and therapy center.
Hashtags
Hashtags first began on Twitter,  they were introduced to make it easier for people to find, follow, and become part of a conversation. #Hashtags if used correctly can be one of the most simple but powerful online target marketing tools. It helps you find and be found by your relevant target market.  Therefore hashtags can save a lot of time and money a more cost-effective marketing strategy.
Using the right #hashtags in your social media not only helps it easier for your ideal clients to find you. It helps other influencers and other businesses follow and engage with you. The objective of the hashtag is used to increase ideal audience reach and to help organize and promote your business, product, or services.
Choosing Hashtags Holistic Businesses
When choosing hashtags for any holistic business it is important to choose a combination of well-known hashtags and less-known hashtags. Overuse of very widely used hashtags may equate to a lot more research but equally a lot more competition. But choosing a mixture of trending, high-volume, and medium-volume hashtags for holistic businesses tends to work more effectively.
Common Hashtags Used For Holistic Products 2023
Some of the more common hashtags used to promote holistic products today include
#essentialoils #greenbeautylover #holisticproduct #holistic #organic #holisticskincare #naturaoils #naturalproduct #plantbased
Recommended Hashtags Holistic Therapists
Some  hashtags recommended for holistic therapists in 2023 include
#ayurveda #holistic #health #healthyliving #healthylifestyle #healing #herbalmedicine #holistichealthpractitioner #holisticbutrition #massage  #vegan #wellness #yoga #
Hashtags Holistic Clinics 2023
Recommended hashtags for therapy clinics and wellness centres include
#functionalmedicine #holisticcare #holistichealth #holistichealthcare #holistuchealthandwellness #holistlifestyle #naturopathicdoctor
Hashtags Holistic Retreats And Spas 2023
Hashtags for spas and holistic retreats include #getaway #meditation #mindfulnessretreat #relax #retreat #selfcare #sparetreat #spavacation #spirituality #wellnessretreat #yogaretreat
Start attracting more ideal clients and soul clients today.
Know what type of health, holistic, and even spiritual hashtag to post on your social media. 
300 Hashtags for Holistic & Spiritual Biz
is our free download hashtags for holistic and spiritual hashtags.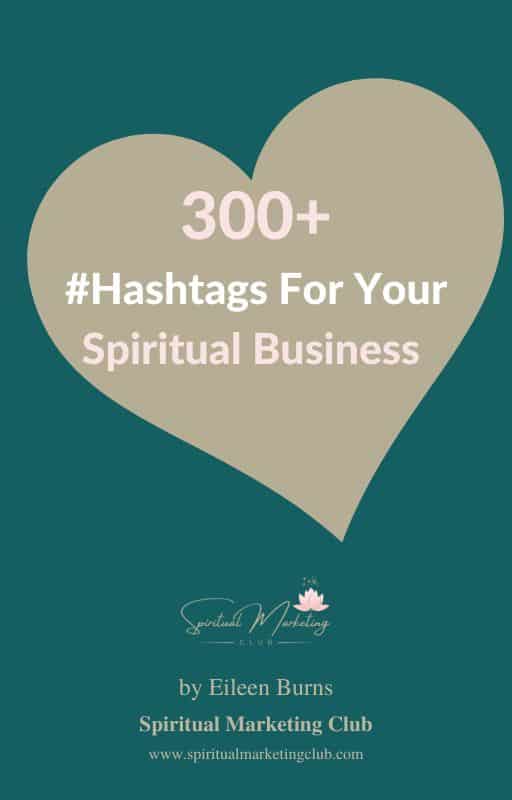 Take The Time And Stress Out Of Hashtag Research
Start seeing your audience grow through social media platforms like Instagram, twitter, Pinterest with these spiritual and hashtags for holistic and spiritual businesses