30 Spiritual Business Quotes to inspire you as a spiritual entrepreneur. Inspiring spiritual quotes for spiritual teachers, healers, and coaches.
Spiritual Business Quotes On Success
"Define success on your own terms, achieve it by your own rules, and build a life your proud to live." – Anne Sweeney
"Before you can transform your wallet from poor to rich, you've got to transform your spirit from poor to rich" – Robert Kiyosaki
"If you do things well, do them better. Be daring, be first, be different, be just."– Anita Roddick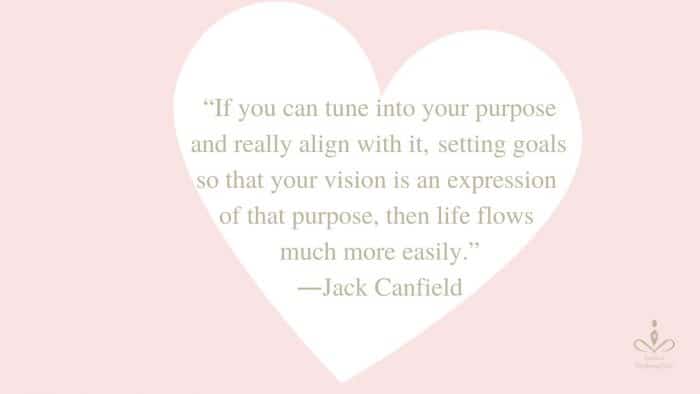 "To be successful, you have to have your heart in your business, and your business in your heart." – Thomas Watson Sr
"If you are committed to creating value and if you aren't afraid of hard times, obstacles become utterly unimportant. A nuisance perhaps, but with no real power." – Candice Carpenter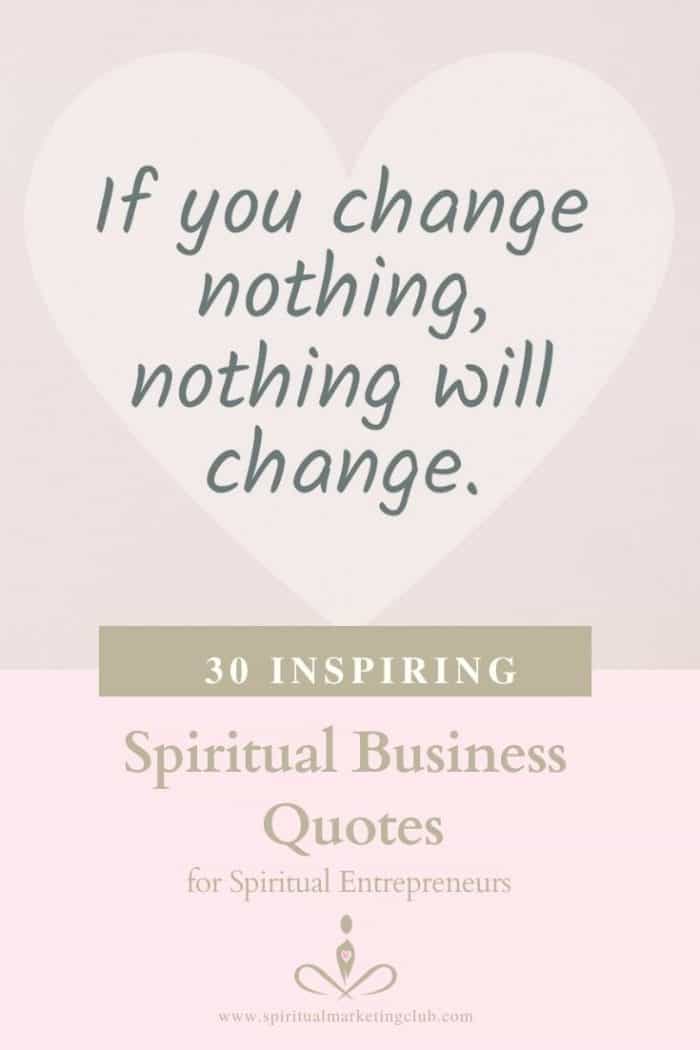 "Your work is going to fill a large part of your life, and the only way to be truly satisfied is to do what you believe is great work. And the only way to do great work is to love what you do. If you haven't found it yet, keep looking. Don't settle." – Steve Jobs
"Success is not final; failure is not fatal: it is the courage to continue that counts." – Winston Churchill
"Paying attention to simple little things that most men neglect makes a few men rich." – Henry Ford
"Some people dream of success, while other people get up every morning and make it happen." – Wayne Huizenga
Spiritual Business Quotes – Dreams and Imagination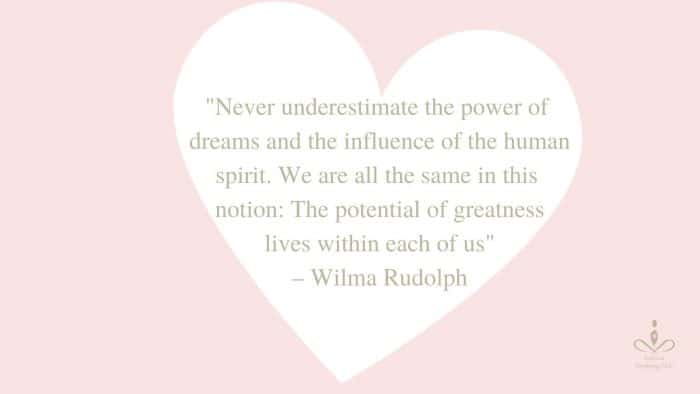 "Never underestimate the power of dreams and the influence of the human spirit. We are all the same in this notion: The potential of greatness lives within each of us" – Wilma Rudolph
"We must not allow other people's limited perceptions to define us." – Virginia Satir
"Every time you state what you want or believe, you're the first to hear it. It's a message to both you and others about what you think is possible. Don't put a ceiling on yourself." – Oprah Winfrey
"Logic will get you from A to B. Imagination will take you everywhere." – Albert Einstein

Spiritual Business Quotes – Living Your Purpose
"Life-fulfilling work is never about the money — when you feel true passion for something, you instinctively find ways to nurture it." – Eileen Fisher
"Just let go. Let go of how you thought your life should be, and embrace the life that is trying to work its way into your consciousness."― Caroline Myss
Spiritual Business Quotes On Challenges
"Every problem is a gift, without problems we would not grow." – Anthony Robbins
"I have not failed. I've just found 10,000 ways that won't work."—Thomas Edison,
"Character cannot be developed in ease and quiet. Only through experience of trial and suffering can the soul be strengthened, ambition inspired and success achieved." – Helen Keller
"Identify your problems but give your power and energy to solutions." – Tony Robbin
Spiritual Business Quotes On Marketing
"Advertising is only evil when it advertises evil things" – David Ogilvy
"Creative without strategy is called art. Creative with strategy is called advertising." – Jeff I. Richards
Spiritual Business Quotes – Values and Integrity
"He who goes about to reform the world must begin with himself, or he loses his labor."― St. Ignatius of Loyola
Be happy to change your goals, but never change your values.
"Look at the Quakers – they were excellent business people that never lied, never stole; they cared for their employees and the community which gave them the wealth. They never took more money out than they put back in." ― Anita Roddick
"Wealth should serve humanity, and not the other way around." ―Dalai Lamai
Spiritual Business Quotes – Present Moment Wisdom
"Realize deeply that the present moment is all you have. Make the NOW the primary focus of your life." – Eckhart Tolle
"Holding on to anything is like holding on to your breath. You will suffocate. The only way to get anything in the physical universe is by letting go of it. Let go and it will be yours forever." – Eckhart Tolle
Spiritual Business Quotes – Your Uniqueness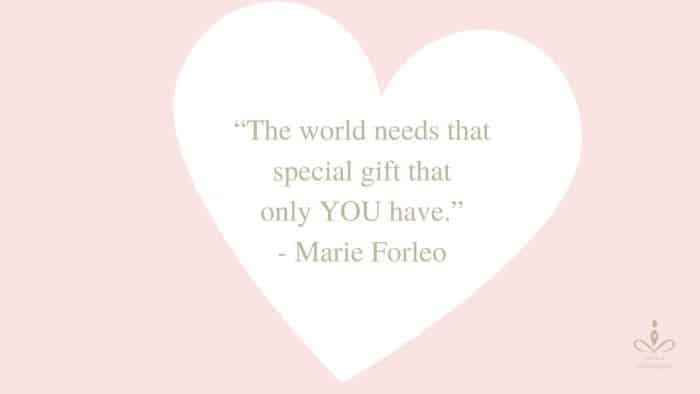 "The world needs that special gift that only YOU have."- Marie Forleo
"In order to be irreplaceable one must always be different." – Coco Chanel
"Always be a first-rate version of yourself, instead of a second-rate version of somebody else." – Judy Garland
Own Your Uniqueness
One of the greatest powers and strengths of your business is identifying and owning your uniqueness. Learn how to Identify Your Greatest Gifts with this powerful guided meditation Click Here Or with Identify Your Souls Gifts Course which includes the Identify Your Greatest Gift mp3 and Identify Your Soul's Gifts Workbook Click Here





by