Twitter tips for therapists, healers, and coaches. How to tweet like a pro. Learn why Twitter can be a great social media platform for many holistic and spiritual businesses if you learn how to use twitter effectively.
So why is twitter a useful platform for holistic and spiritual businesses? Well according to Twitter they had 330 million monthly active users in 2019. Since summer 2019 Twitter has been no 5 in most popular social media platforms. And year over year has gone up by 6%. Twitter ad engagement is up to 23%.
According to a Hootsuite blog published May 2020,  41% of Twitter users who were surveyed earn a household income of approx  $75,000 a year. While only 23% of tweeters income is less than $30,000 a year.
For several years twitter was my biggest source of organic leads for my free groups and lead magnets aimed at empaths, sensitives, and healers compared to Facebook, Pinterest. It does work best for those with younger audiences. If your ideal audience is over 50 twitter certainly shouldn't be a priority as 80% of twitter users are under 80.
The thing I like about twitter compared to other platforms is that you can schedule a lot more posts and reschedule the same posts as long as you don't do the exact same posts too many times. That is why I LOVE using the Socialbee App, . Socialbee is a fantastic social media scheduler that works really well with twitter as you can set it to continually rotate your posts.
These top twitter tips for therapists and coaches will help you attract your ideal audience more quickly. One of the great benefits of Twitter compared to Facebook is that it can be easier to get sharers and followers.
Twitter's fast feeds of information mean you can post more and actually re-post daily without annoying fans. You can build up great connections and if your in the holistic industry you can be ahead of the game, as too many holistic and spiritual businesses are focusing all their energy on facebook and not using other social platforms like Twitter to their advantage.
The key to using Twitter is using a good auto-scheduler, the good news is there is many auto-schedulers hootsuite, buffer… Tweetdeck I wouldn't recommend.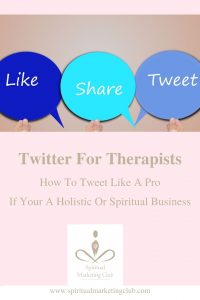 Top Twitter Tips For Therapists, Healers, and Coaches
Make sure you choose a relevant, easy to remember username known as a handle on Twitter. If you can't get your business name to consider using your own name but try and not get something with too many numbers like @JenKerr3214

Make sure you add a good quality clear profile photo that followers can easily recognise. A photo that is congruent with what you're offering. If you are a high-end wellness coach you need a photo that matches that energy.

Make sure you fill in your Twitter profile. Make it clear the solutions you offer. If you are an expert, teacher, qualified coach or counsellor include that. Alongside any hashtags that are relevant to your business brand e.g. Steven Whito, International Lifestyle Coach,  Master Hypnotherapist 20+yrs based in Glasgow,  Paris #StevenWhito info@stevenwhito.io www.stevenwhite.io

Make sure you add a professional-looking banner to your profile. Your twitter banner should represent or resonate what you offer. A blank banner or something irrelevant doesn't exactly look as if you take your business seriously.

Post Tweets that are 140 Characters or Less

Post tweets that other tweeters who are your ideal audience,  will find engaging, interesting. Top tips, great blogs, powerful inspirational quotes with a powerful image or a meme that match your message.

Follow other tweeters who have a similar audience to you. And those who post interesting relevant content that you can retweet with your ideal audience. Unless your a celebrity or a world-wide recognised healer or coach you are not just going to get the right followers without any effort.

Follow those who are your potential ideal clients, soul clients, and other tweeters who have similar client audience. For example if you're a baby massage instructor, follow mum bloggers, pre-natal yoga teachers, follow the followers the pre-natal class and followers of a tweeter who has written an established baby book. If you are counsellor/therapist that helps people with their anxiety or depression follow mental health and wellbeing projects in your area and follow their followers who are in your area.

Make sure you share the posts of other tweeters.  If you don't share others tweets why should others share your tweets? So many coaches and therapists are losing out by not retweeting or putting other relevant content on their posts. They forget it's not all about them it's about being social and about giving what your audience wants.

Like most social media platforms make sure you use as many visual images as you can to capture the attention of your audience and your new potential fans. And make sure you use the right size.

Tweet your Live Event, get someone to tweet your Facebook or Youtube live as it's happening

Use hashtags but don't overuse or just use hashtags for the sake of it.  Twitter recommends no more than two, more can be very distracting especially if not used appropriately. If you don't know how hashtags work, keep it simple e.g. If you are a reflexologist in Glasgow use one or two of these on some of your posts #reflexology #reflexologist #glasgow #reflexologyglasgow #holistic

"

Showcase Your Expertise With a Twitter Chat. Learn more

Use Twitter Analytics to analyse your tweets impressions and engagement
Thanks, Eileen for your guidance on how to use Twitter more effectively. I have gained 72 followers in the past 7 days, a jump of almost 20%, just by posting one meme daily, and retweeting other tweets that I have found interesting or with a similar message to my own. It feels good to connect and share others posts. " D Rabone, The Soul Healer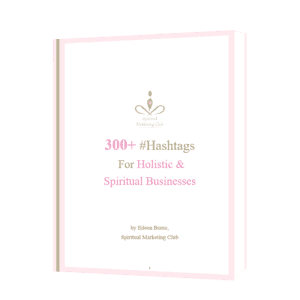 This blog was originally published 14th February 2017 and was republished 14th July 2020




by