Common Mistakes Therapists Make In Business Today.
Learn how to stop making the most common mistakes therapists make in their holistic or spiritual business.
Being a therapist or healer and running your own business has its challenges. There are so many things you need to learn and do. Between all the learning, training, and continued professional development,  juggling of clients, keeping up with social media,  marketing, budgeting, and accounts.
It is so easy to have more than a few oversights. Especially for new holistic business start-ups, and new therapists today when most training is not as deep and extensive as it was years ago.
Today much training that was taught over a  few years full-time is now being taught over 6 months, sometimes even a few weekends. This means many training schools simply don't have the time or resources to cover many important aspects of being a therapist or running a healthy business.
That is why I have included some of the most common mistakes I have see therapists make.
9 Common Mistakes Therapists Make Today

Adequate Insurance And Indemnity:  Your client's care and interests should always come first. Even when you are only starting out and only have a few clients around a full-time job. It is important to have insurance to cover damage or harm to your business or your client's health and safety. Make sure Indemnity Insurance covers all the therapies, classes, and training you to practice or teach. Believe more there are so many unforeseen incidents that can happen. I know a reiki healer who had legal action taken against her after the client said she had been permanently injured by the way she helped her off the massage bed. I worked in a counseling organisation where someone tried to sue the charity for falling on a step.
2. Never Make Medical Claims: It is illegal as a holistic therapist in many countries including UK and USA to imply your treatment or therapy can cure specific illnesses or conditions, this is illegal. You may say can help, can aid, can reduce, can support, can help eliminate. You can promote testimonials written by other people though.
3. Regularly Check All Equipment Is Safe: It is important to regularly check all equipment and products are safe, including electrical safety. Invest in yearly PAT testing. Check high-risk products like for example, the brand of the Hopi ear candles you are using that are up to safety standards.

4. Follow the National Occupational Health & Safety Standards: Regularly, check for any updated requirements.
5. Never Use Random Photos, Images You Don't Own: Don't use images you randomly find on Facebook, Pinterest, or Google, for any form of marketing. These images usually belong to someone else and cannot be used for business use unless they state they can be used freely. You can now buy images very cost-effectively so don't let that put you off. Visuals are a powerful part of marketing. Promotional marketing images used to be very expensive I had to pay £90 for a marketing image which now would only cost approx $1. I used to design websites for others and on 3 occasions I was served with legal action with a demand for £2000 over images therapists stated were royalty-free when they weren't. I had to legally fight these three separate cases which were extremely stressful and time-consuming.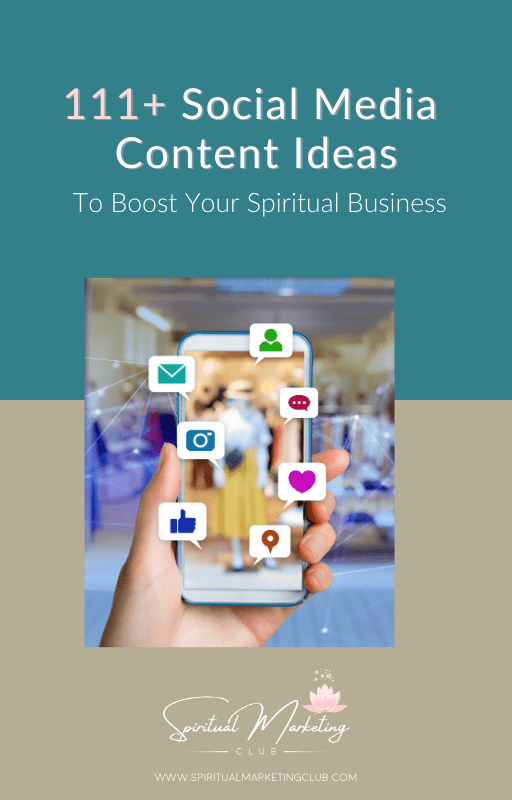 6. Use Free PRS Music: If you play relaxation music in any of your sessions, or classes, no matter if it is in your clients or your home you have to have a PRS License or only use royalty-free music. I know two fitness teachers who were served with a hefty fine because they were playing music in their fitness class without a license.
7. Make sure your Business Trading Name Is Legal: make sure you are not using someone else's business name or someone else's trademark. It is illegal to name your business after a patented trademark.
8. Choose To Sell Only Quality Products: Choose wisely any products you sell or pass on to your clients. Many companies make bold claims in the herbal, supplement, and nutritional industries. Remember even products that are totally natural and organic, fragrant-free, suitable for those with allergies, etc are not always 100% safe for all clients, especially for clients with certain health conditions. Experienced therapists know that everyone has different body types, different allergies, different needs, and different challenges so will respond differently.
9. Check Out The Training School's Credentials: Before attending any training or certification don't assume because you get a Certificate or Diploma when completing the course that your certificate will be by a certain body etc. Or that the training school trainer is adequately qualified, believe me, you may be shocked and surprised. 
10. Check Out Training Qualification: It is important to know if you will be able to get adequate insurance. If will you be able to practice legally and safely? Is the qualification the right qualification for the work you plan to do or jobs you may want to apply for, never assume. With so many fast-track training schools online of very poor standards. It is important to question the quality, standard, and recognition, compared to other similar training  It may be a lot cheapest but it's no use if you actually not fully qualified, insured, experienced, or taught enough to practice safely and confidently.
Eileen Burns owner of Stress Coach Training originally known as The World of Health since 2000 now offers Business Mentorship for Therapists, Healers, and Coaches.
As someone who has studied holistic well-being in many disciplines including counselling, coaching, healing, and holistic therapies for 30 years, she has a wide knowledge and insight into the spiritual and holistic industry.