Simple Ways To Boost Your Business And Earn Cash Over Christmas And New Year
The Christmas Season can be a great time of year to help grow and boost your business. An opportunity to earn extra cash for Christmas, reach a  mich wider audience, selling more types of products and services than you may think.
Today, I am going to share a list of different ways can earn cash for Christmas in a way that feels totally aligned with your holistic or spiritual business.
8 Ways To Earn Cash For Christmas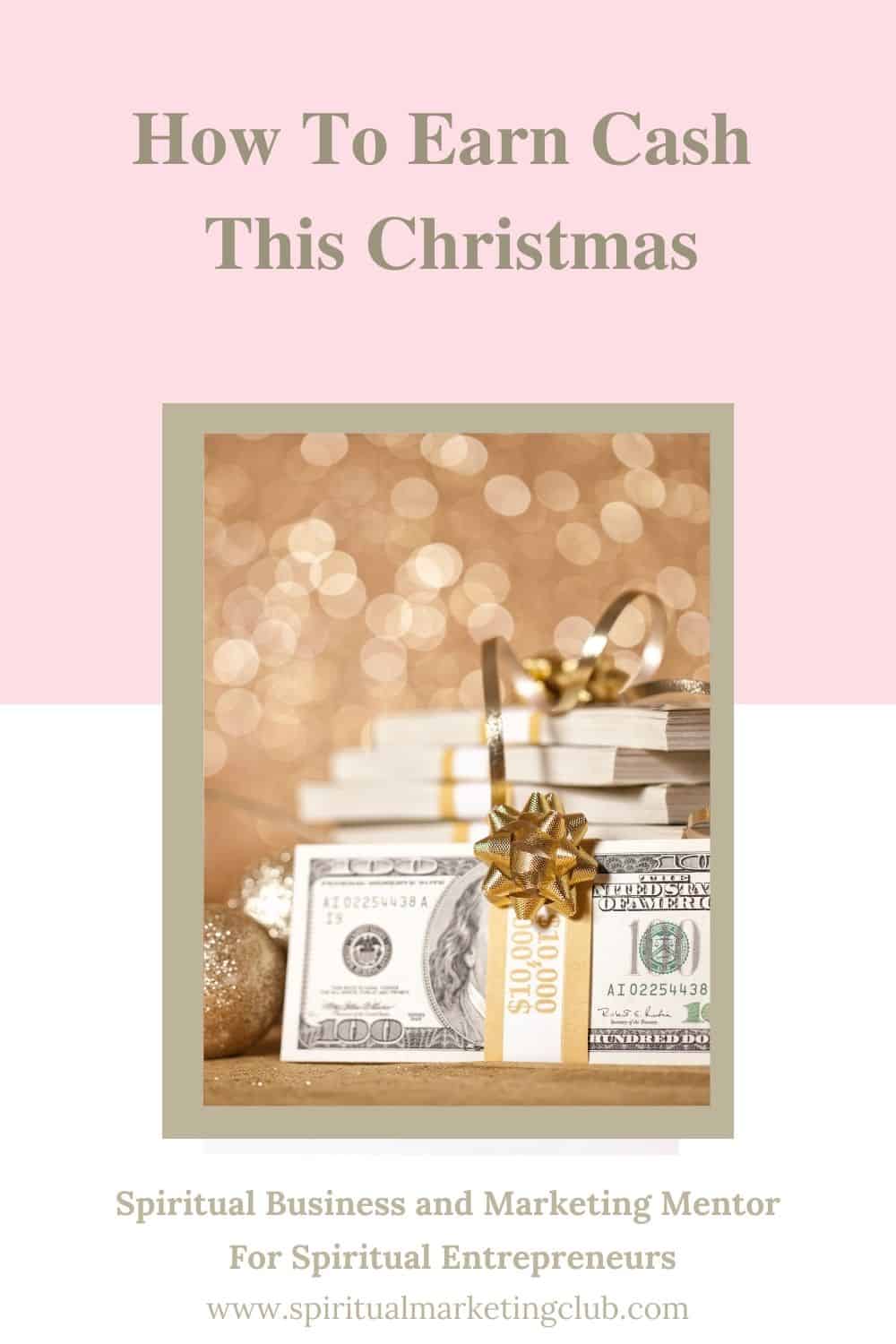 1. Offer Gift Vouchers: Gift Vouchers and digital gift vouchers are very popular at Christmas. An easy way for family and friends to pay for that treatment, session, or coaching program their loved one always wanted. You could also promote gift vouchers to companies for Christmas Bonuses e.g. by offering a Stress Relief Treatment for that hard-working employee…
2. Make your Products & Services Christmas & New Year Friendly: Give your products or services a Christmas or new year theme or feel for example, a New Year New You Coaching Program or a Winter Deluxe – Detox Spa Package. Add some Christmas branding, for example, a Christmas icon or theme product images, gift vouchers, brochures, and a website. Encourage clients to make the Christmas gift connection with your business and products
3. Sell Products Clients Want And Will Buy: Make sure you choose products that complement or increase the value of your business and will sell at Christmas.
4. Becoming An Affiliate Or Ambassador: Becoming an affiliate distributor or ambassador for a highly ethical and professional company that sells holistic and well-being products that align with your business's core values. For example,  Neals Yard Remedies Organics offer a highly ethical online business model for the holistic business that wants to sell additional products to their audience.  They can boost your income all year round by selling essential oils, skincare, massage products, herbal teas or natural room sprays, or candles. They make it so easy to boost business cash at Christmas with a variety of beautiful Christmas gifts. They give you access to a variety of samples that you can choose to gift your clients. If you have a shop with plenty of empty display space offer local holistic traders the space to sell their products you get a commission for anything you sell.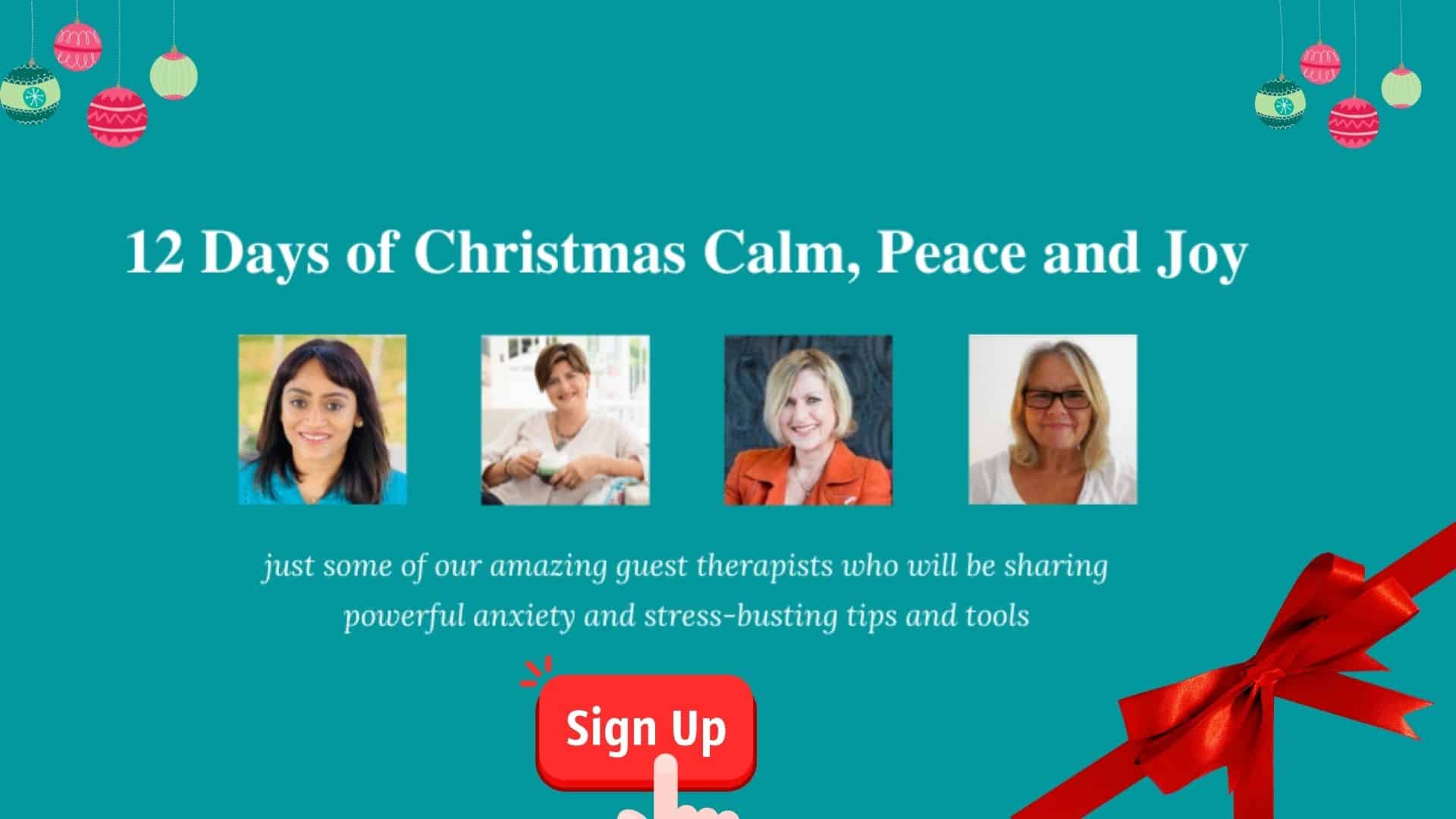 4. Run Summits Or Online Events: Running online events or even online summits can be a great way to reach a wider audience, build your reputation and convert that audience into customers or clients.  For example, one year we ran 12 Days of Christmas Calm Event where students and therapist friends of Stress Coach Training share top tips and techniques to help reduce Christmas anxiety and stress.
5. Party Plans: Party plans are a great and easy way to earn extra cash for Christmas. Invite your clients, friends, and family to come along to your home or clinic with a guest to sample your products. Or offer to do a party in their home in exchange for a free gift.
6. Offer Irresistible Packages: there are so many different ways you can build irresistible packages customers will love.  You could offer a combination session or treatment package, a number of sessions, or even team up with another therapist or coach who offers products or services that go so well with yours. Think of those ultimate experiences. A personal trainer could team up with a nutritionist or massage therapist, an Indian head massage therapist could add team up with an ayurvedic coach, and a meditation teacher, and can add in some meditation classes, meditations, incense, or a meditation candle. A physical gift like a candle with a gift voucher is a great addition, for customers who want to buy someone a physical session in the form of a gift voucher for Christmas.
7. Offer Memberships Or Subscriptions: Low-cost memberships or subscriptions are a great way to earn not just cash for Christmas but bring extra income all year long.
6. Get Newsletter Signups: Offer special offers or freebies for clients who sign up for your newsletter this is a great way to build up your mailing list of clients who are interested in your products. And a great way to keep clients and potential clients informed of your latest offers, events, or new services…

As you can see there are so many ways to earn extra cash for Christmas, so many ways to boost your holistic business or spiritual business at Christmas.
To help you reach that wider audience check out the variety of spiritual, business, and marketing courses we have on the different levels of the spiritual marketing club membership to cater to your spiritual or holistic business needs.
This blog was updated on 19th April 2023