Free Spiritual Marketing Courses
Free Marketing Courses and Resources for healers, coaches, and creatives who need help with their marketing and business. 
 For  the lightworkers, teachers and creatives who want to market more authentically and spiritually.
Free Spiritual Business & Marketing Tips
Get help to grow and market your spiritual business with Eileen's weekly newsletter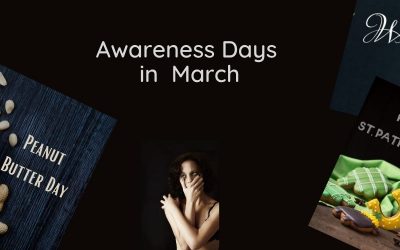 International and National Awareness Days in March 2021 to add to your social media calendar. National and International Days, National and International Awareness Events in March for Health, Wellbeing, Women, and Spirituality. Awareness Days For Social Media Content...




by